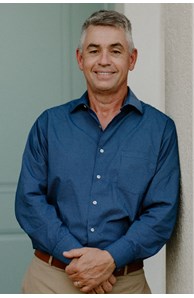 Sales Associate
More about Jesse Kelley
I have been practicing selling real estate for 29 years. Fortunately, I understand the process of listing, selling, and closing real estate transactions in a timely fashion, with a clear creative understanding of resolving issues that may arise during the transaction process. My expertise in this industry has helped me stand above other realtors in the business. My hard work and a commitment to each buyer and seller enables clients to relax and know that one of their life's largest investments will be properly cared for during the buying or selling of their property. Knowledge is power, and it is important that each element of the transaction is communicated clearly leaving no room for mistakes.
Initially, my career began in 1990 as a sales associate in Indiana. In April of 1994 I received my brokers license and have been working as a broker since that time. I moved from Connersville, Indiana in August 2018 and in December 2018, I received my brokers license for the state of Florida.
I have been heavily involved, in various aspects, in the communities I live. My experience includes being the treasurer, Vice President, and President of the East Central Board of Realtors in east central Indiana as well as the past president of the Chamber of Commerce.
My educational background consists of a BA in English, a Masters degree in Strategic Management, and I also received a certificate from the Indiana Association of Realtors Leadership Academy.
As well as being married for 29 years to my wife, Michele, she and I have two children: (Daughter) Morgan, married to David, and together they have two children. (Son) Micah, married to Casey, and they are completing their senior year of college at Liberty University. Incidentally the whole family now lives in Sarasota to help plant a church in downtown Sarasota.
My experience in real estate includes investment, rural/agricultural, commercial, and residential properties. With my experience and expertise, I can help each buyer and seller achieve their goals in marketing their property and finding the perfect home for their family's needs. I look forward to hearing from you to assist in serving you as you sell, or find a new home.