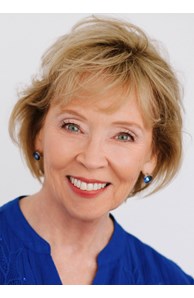 Broker Associate
Connect with Marilyn
Designations
Graduate Realtor Institute (GRI)
More about Marilyn Kneafsey
Recent Testimonials


"Your professionalism and friendly attention to every detail has been outstanding."
"I work with many realtors during my every day work and you have been truly special."
"She took the time to explain everything in detail with patience."
"Marilyn Kneafsey was an absolute joy to work with."
"Rarely do I come across business people that I am truly impressed by. Marilyn Kneafsey's professionalism was extraordinary and her attention to detail flawless. It was a joy working with her and a comfort knowing she was working on our behalf."
"... I don't exaggerate when I say it would not have been possible without her help. In addition to her exceptional professionalism, she is one of the most pleasant people I have ever met!"
Business Philosophy


I have the greatest "job" in the world!
For home sellers, featuring all the wonderful aspects of their unique home and of our suncoast and, for buyers, helping them to find the home that really does match the one they've been dreaming about.
It is certainly not work. It is a pleasure!
Professional Background


Now, as an experienced realtor, I look back on my 30 year career as a senior manager at IBM simply as preparation for my real love … real estate. My husband and I enjoyed every one of our 7 corporate relocations, loved renovating homes and building investment property.
My responsibilities in the numerous and varied positions that I was privileged to hold at IBM included sales, marketing, consulting, project management, personnel and people management, financial management, risk management, contingency planning, and change management. And I will bring ALL of these skills to bear to help make your real estate buying or selling experience a smooth, pleasant, and rewarding one.
Most of all, I will listen carefully so that I can best bring my knowledge about our real estate marketplace and business expertise to bear to help you achieve your goals.
Education and Recognition


Bachelor of Science from Bowling Green State University in Information Systems (Summa Cum Laude and Phi Beta Kappa)
Masters in Business Administration (MBA) from Ohio State University in International Business
Named Cincinnati's "Business and Professional Woman of the Year"
Graduate, REALTOR® Institute (GRI) which is a national program of advanced real estate instruction and examination designed to increase members' knowledge and skills in a broad array of technical and business subjects. It requires a commitment to apply that knowledge consistent with the Code of Ethics.
Graduate of the Sarasota Association of Realtors' 2014 Emerging Leaders Program
Hobbies and Diversions


Former nationally ranked figure skater
Ran first (and last!) 26 mile marathon
Socially competitive (but not very good!) golfer
Swim 1 mile+ three or more times a week
Proud grandmother of 5
Cincinnati Red's fan
Community Affiliations


Active and involved member of St. Martha's Catholic Church
Volunteer usher at Van Wezel Performing Arts Center
8 year Board Member of the Bay's Bluff Condo Association
Former city-wide Treasurer of Kindervelt in Cincinnati, Ohio - raising funds for Children's Hospital
Formerly IBM's liaison to United Way
Current member of the Association of Realtors' Leadership Academy Task Force