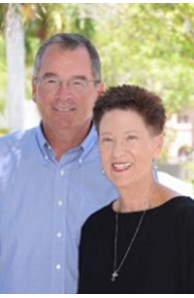 We Love Sarasota!
More about the Team
Selling your home or finding a new one, can be stressful, trying and nerve racking. Your best course of action is to let us handle the stress so you can relax and enjoy the ride. We are the glue that holds your transaction together. From initially listing your home, to professionally marketing your property, negotiating the best price, attending the inspection to understand results, securing your home at all times and following through to closing. We handle the details, you move on to your new home.
The same is true if you are buying. Searching on the internet can be frustrating, so let us sift through the homes for you. Organization is the key and once you find THE home of your dreams, we will handle the negotiations to get the best price, attend the inspection to understand the results, follow up on repair requests as well as work with your lender and title agent to ensure a smooth transaction and celebrate as you move into your new home.
It is OUR GOAL to exceed your highest expectations as moving to the Sarasota area will be a time of celebration. We have loved Sarasota for over 30 years, first as vacationers and more recently as Home Owners on Palmer Ranch. We can show and sell you any listing from any Real Estate Company in the Sarasota area. We take pride in our ability to list and sell a home with as little disruption to your life as possible. So, Relax, enjoy the natural beauty of Sarasota and let us help you with all of your Real Estate Needs. We want Your family as a "Customer for Life".
Kim's Real Estate career begin with Coldwell Banker in Fairfield, Ohio in 1989. Our family then relocated several times to Toledo, Kansas City, Buffalo, and to Sarasota, FL. Kim became an expert in relocation as a result and grew in the Real Estate business. Having experienced relocation personally, we can make any move a Great Experience. As Real Estate Specialists, we will protect your interest in a Real Estate transaction. We do take our job seriously and with experience and negotiating skills, we are able to offer you a higher net profit when selling your home. Attention to detail and following up are the keys to a successful transaction. Real Estate is about relationships, working together and trust.
With 30 years in Retail Management, Vi understands just what it takes to make a customer happy. AS a team we will go to any length to see that we meet your needs. Technology has changed and improved so much in the past 10 years that with a mobile device and the correct search criteria, we can find the HOME of your Dreams. Communication is so very important. 95% of all home buyers use the internet to search for their home. As this number continues to climb and everyone has more limited time to do research, we will be there to help you and your family make a decision that will be right for your family.

Coldwell Banker (a Division of NRT) ranks #1 in completed Real Estate Transactions in the USA in 2016; as well as #1 in Real Estate Sales volume. As a leader in the industry, Coldwell Banker has a marketing plan that sets the pace for the Real Estate industry. As the internet has developed Coldwell Banker has created partnerships with key search engines to expose your property to 16 million buyers each day. There are currently 900 websites that will show your home in 252 countries all over the world. Listed below are sites that can put you in touch with your NEW HOME:

www.kimandviklee.net
www.kimandviklee.com
www.coldwellbanker.com
www.coldwellbankerhomes.com
www.realtor.com
www.nytimes.com
www.worldproperties.com
www.fl.living.net
www.openhouse.com
www.coldwellbankergloballuxury.com
We LOVE Sarasota! You will fall in love all over again, and we can make it happen. Sarasota is a vibrant city with so much to do that your calendar will fill up quickly. From Concerts to Plays, Symphonies to Jazz, Beaches to Night Life, Restaurants to Pubs; Sarasota is FANTASTIC!
We can put you in touch with helpful websites to find Doctors, churches, golf courses and Spas. The city offers vacation homes, family homes, condos and views beyond your wildest dreams. Give us a call. We are always happy to help!
WE are willing to work with you when it fits your schedule. We are flexible and realize that we need to work within your family's schedule. We would LOVE to share with your family, our enthusiasm for the Sarasota area as well as the wonderful Beaches. We pride ourselves in giving "SERVICE beyond your expectation" and developing a relationship for LIFE. Please feel free to give us a call at any time to set an appointment to work with you.
941-400-8922 (Kim's Cell)
941-993-8432 (Vi's Cell)