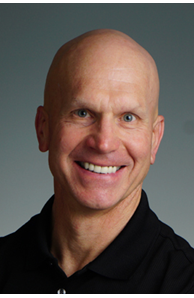 Realtor®
Mark Floryjanski is a licensed full time Realtor® ranked as the top Realtor® with Coldwell Banker Venice for total sales volume 2018-2016. Let Mark help you find your next Florida home.
Connect with Mark
Awards

International President's Elite
Designations
Graduate Realtor Institute (GRI), Professional Association (PA)
More about Mark Floryjanski
Recognized for top sales with Coldwell Banker ...
AWARDS & RECOGNITION
As a full time experienced real estate agent in Venice, (Florida) Mark Floryjanski is a leader in residential real estate. Mark offers clients an unmatched level of market knowledge, professional service, excellent communication, and integrity. View Mark's website at www.markfloryjanski.com
• Top ranked Realtor® with the Coldwell Banker - Venice, FL for total sales volume 2016-2018.
• Ranked in top Florida 100 with Coldwell Banker Florida.
• 2018 Ranked 5th in Southwest Florida as Top Individual Realtor® for Total Closed Units;
2018, 2017 (1st Quarter) & 2016, Mark's closing rate ranked him in the top 1,000 of over 50,000 NRT Coldwell-Banker affiliated Realtors® nationwide.
• The Venice Area Board of Realtors® has ranked Mark in the top 1% for sales in 2016.
• 2015 Mark ranked top 1% in sales with Coldwell Banker - Venice, FL.
• The Venice Area Board of Realtors® ranked Mark in the top 4% for sales in 2015.
• 2013 ranked second in sales with Coldwell Banker - Venice, FL.

BACKGROUND

Mark Floryjanski started selling residential real estate on the Florida Suncoast in 2005. Mark is an avid golfer and specializes in golf community properties as well as residential throughout the Venice area. Mark is a full time Venice resident and supports art and nonprofit organizations and educational opportunities for youth in Sarasota County.

PROFESSIONAL AFFILIATIONS
• Florida Association of Realtors®
• National Association of Realtors®
• Venice Area Board of Realtors®
• Graduate Realtor® Institute (GRI)
GOLF COMMUNITIES
AREA GOLF COMMUNITIES
Are you considering a golf course community to call home? There are several golf communities throughout the Venice area. These communities offer scenic courses that challenge the golfer at any skill level. In addition to playing golf, each community offers an array of amenities and are located minutes from the areas most beautiful beaches.
As a golfer, I offer personal assistance with area golf communities.
Visit www.markfloryjanski.com to begin your home search.
CUSTOMER COMMENTS
WHAT ARE PEOPLE SAYING ABOUT MARK FLORYJANSKI?
"...we were so very fortunate to Mark to represent us through the sale of our Venice condo. We viewed him as completely trust worthy and having our best interest always throughout the sale..... He was very knowledgeable about property values in our neighborhood..... We could not have been happier with his service!" Don & Lynda H.

"This is the second transaction I have had with Mark and would recommend him to anyone looking to buy or sell a home. Mark understands all aspects of the entire process and makes the transaction seamless by being attentive to detail..." Bruce S.

"Tony and I want to thank you for all you have done with our home selling!..." Tony & Belva

"...thank you again for listing and selling the house so quickly. You did a stellar job from beginning to end -- a true professional. Looking forward to referring you to as many people as possible." Karen & Brent

"... guidance and knowledge of real estate made this a true pleasure working with you!..." Diane & Bill L.


"Mark Floryjanski was our agent for both the purchase and sale of our home. He did an outstanding job for us and we feel like we could not have chosen a better agent. We would highly recommend Mark." Kenita B.


"I would definitely recommend friends, family, and everyone I know that is looking to buy a home or to sell..." Danielle M.

"....kept me informed throughout the process and used all the tools available to him to sell my property." Gerald & Sharon S.

"...He is knowledgable, personable, and always followed through on everything he said he would...." Duncan O.
Read more comments about Mark at www.markfloryjanski.com