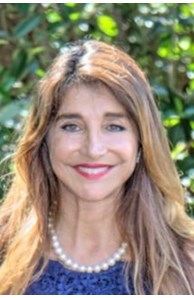 Sales Associate
More about Cristina Lemanski
Real Estate Professional since August 2017. I also have hands on experience in buying, remodeling, staging, and selling my own properties over the last 26 years, I know what it is to be in the sellers and buyers shoes. Whether selling or buying, I will ensure your interests are protected during the negotiation process , and due diligence. What is more important for me is meeting the client's needs. Customer satisfaction is key. I am passionate about my work in Real Estate!
Accounting/Business Administration Degree from Florida Institute of Technology; Finance Degree from Florida Atlantic University. I passed all 4 parts of the Georgia Certified Public Accounting Exam; Certificate of completion from Florida Atlantic University Research Analyst Program. Moreover, I am in the Executive Business Administration Master's Program with a concentration in Finance at Florida Atlantic University.
I have been involved, recognized, and awarded a Certificate of Appreciation by the Palm Beach County Board of Educators for my volunteer work in teaching illiterate, homeless children to read. I have a Certificate for my work, as a volunteer as USTA Team Captain from South Florida Net Generation; A letter of Recommendation from the USTA's liaison City of Atlanta Tennis Association where I worked, and volunteered during Fall 2018, and Spring 2019, to help the foundation in welcoming Families and Children; plus, supported the Director as Program Manager for the Youth Tennis Team Developmental Program.
During my time away from real estate, I love to spend time with my family, coaching tennis, bike riding, walking my 100 lb labrador, volunteering when possible, and reading a good book.