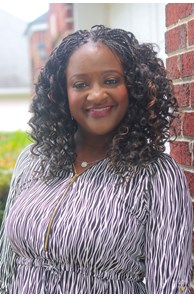 Realtor®
Phone
Office

Perimeter

5591 Chamblee Dunwoody Rd Bldg 1300, Dunwoody, GA 30338
More about Kizzie Stewart
I am a client service-oriented real estate agent who helps home buyers and sellers in the metro Atlanta area and surrounding cities purchase and/or sell homes. If you are looking for an agent with patience, perseverance, and a passion for helping people, you have just found her!
Passion for Real Estate
As a proud member of the Coldwell Banker Realty family, I will carry the values of hard work, integrity, and outstanding client service into everything that I do. I chose real estate as a career path because it allows me to use the customer service skills I acquired during a 18-year career in the banking/financing industry and it gave me a chance to "reboot" my life and career. It also gives me a chance to serve the community that I love.
Results and Accomplishments
I have been a Full-time Licensed Realtor for a little over 3 years. I am also a Certified Probate Real Estate Specialist (CPRES). During this time, I have closed over 50 transactions, earned Broker Agent of the Year for 2018, Top Producer of the Year for 2019 and was also recognized as a Multi-Million dollar producing Agent for the past 3 consecutive years.
What Makes Me Different from Other Agents
You have a lot of agents to choose from when buying or selling a home. So why choose me? Here are some things that set me apart. I worked in banking/finance management for over 15 years, before transitioning to real estate. "Customer service" is more than a catchphrase to me -- it is a way of doing business. I strive to exceed my clients' expectations in all aspects of the real estate process, and to "wow" them with my service-oriented approach.
Coaching/Contact
Success in real estate starts with education. You must understand the nuances of the local market, the dynamics of supply and demand, and how these things affect you as a buyer or seller. If you work with me, I will make sure you are well informed at every step of the process, so you can make smart decisions. You deserve nothing less. You'll have a lot of questions during your real estate transaction. Everyone does. And you deserve to know what is always happening, and what needs to happen in order to reach the finish line. When you choose me as your real estate agent, you will enjoy constant interaction and communication.
Smoother, Less Stressful Real Estate Experience
Buying or selling a home can be exciting. However, it can also be stressful. It is particularly stressful for first-time homebuyers and those who have a short timeline. I know this first hand because I have been there myself. That is why I work extra hard to keep my clients informed, and to make the process as smooth as possible. When I am not helping my clients, I enjoy reading and exploring new cities and countries with my husband and kids.
If you have any questions about my real estate services, or what I can do to help you, please do not hesitate to ask.