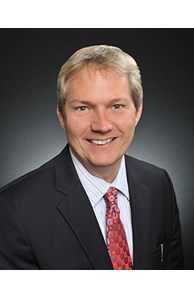 Sales Associate
Connect with Chris
Awards

International Diamond Society
More about Chris May
Welcome


This is where I'm supposed to tell you that I'm a native Atlantan, I love "Mid-Century Modern" homes and unusual architecture in general, that I used to be a manufactures rep back when I was in the corporate world until I decided it's time to actually ENJOY what I do and made the leap to real estate. I'm a huge motorhead. I love fast foreign cars and love to either visit or drive on Road Atlanta or Barber Motorsports tracks whenever I can. Irsquo;m married to a wonderful supportive wife who works for the Georgia Department of Natural Resources. We love wildlife (especially song birds) and do all we can to help and support wildlife. Buthellip; you don't care about all that do you? What you really want to know is... WHAT CAN I DO FOR YOU! We'll lets just say I strive to I provide "above and beyond" service no matter if you are a buyer, or a seller. How am I different than most other agents? Letrsquo;s start with how I help sellers:
Pictures


1. Pictures! How many times have you seen a home listed for sale and the pictures are NOT ldquo;qualityrdquo;? I take my own photos with professional equipment. Your pictures will be awesome! Just review any of my past sales on this website to see. They will be wide angle, color corrected, crisp images. Irsquo;m sure yoursquo;ve noticed on almost every website there are hardly ever any more than 25 pictures. Well, thatrsquo;s because the 2 primary listing services in the Atlanta Metro area, only accept 25 and that's where all the websites receive their data from. But some websites like Realtor.com, Zillow and ColdwellBankerAtlanta.com are now able to show 36 pictures. Very few agents know how or even have the ability to get those additional pictures to the websites that will hold them ndash; but I do!
HD Video


Video! Yoursquo;ve heard ldquo;A picture is worth a thousand words,rdquo; right? Well, a video is worth them all! I take a quantum leap further in advertising my listings by shooting true HD video of your property. Wersquo;re not talking about a shaky iPhone video, but rather very close to HGTV-quality video. Just check out my YouTube channel www.youtube.com/RavingFansRealEstate and see for yourself. But what good is a great video if nobody ever sees it right? That brings me to my next point.
How I instantly receive internet leads on your home.


Our rapid response technology enables me to respond to online consumer inquires on your property within seconds.
Click here to see video on how it works.
Or "copy and paste" the following link into your browser:
https://youtu.be/0k-S8KShAlM
Web presence like no other!


Web presence! Most people assume if an agent puts their home on the multiple listing services, it will appear on all the home search websites ndash; but thatrsquo;s a myth. The listing services have to have permission from the brokerage as to what websites are allowed to receive their listing data. Since most brokerages are franchises and want to keep their costs low, they only push listings to a few websites. However, Coldwell Banker Residential Brokerage (where my real estate license is parked) is company owned rather than franchised, with 10 locations around Atlanta. Therefore, our marketing funds come from the national Coldwell Banker brand and itrsquo;s mother company Realogy ndash; much more advertising power! That means when I list a home, Coldwell Banker has paid the money and has the relationships with a whopping 900+ websites, putting your listing in front of 16 MILLION potential buyers each day! I have special tricks to drive traffic from all those websites to the HD video I produce too. I'm even able to have that video placed in the #1 photo position of Zillow. If you want to sell your home for as much as possible and as quickly as possible, it has to be marketed to the largest possible pool of buyers. I can give your listing far more exposure than most other agents can!
Tricks up my sleeve...


A Few Other Tricks of my Trade! Not only does your listing end up on all those websites, but it will be a ldquo;featured listing,rdquo; which means that your home will always appear towards the top of the page on any searches that match its criteria on the key websites people generally search for homes on. Your listing will also stand out by having a different colored highlight compared to most of the other listings. Also, once someone clicks on your listing, the space to the right of the listing will have my contact info rather than the standard, random advertisements. Potential customers and other agents will easily find my contact information as your ldquo;listing agentrdquo; as well as fields for the potential buyer to fill out if they want more information about the property. If they fill out this simple online form and click ldquo;submit,rdquo; I immediately receive a voicemail and a text, telling me I have a new computer-generated lead for my listing from a particular website. I then call the interested party right away. In most cases, the potential buyer is still looking at the listing. I introduce myself as the listing agent and ask how can I help them, ensuring that I capture any interest in your property in real time. Most agents either cannot afford or choose not to pay for ldquo;featured listingsrdquo; on all the major websites because itrsquo;s normally very expensive ndash; estimated over $16000 per year, for this service. But again, because Irsquo;m with Coldwell Banker Residential Brokerage, my clients and I benefit from their marketing power. They have worked deals with the ldquo;Big 9rdquo; home listing sites (HGTV FrontDoor, MSN, HotPads, Homes, AOL, Yahoo Homes, Zillow, Trulia and Realtor.com) to reduce the cost of ldquo;featured listingsrdquo; to a reasonable level only within OUR particular brokerage. Not all agents purchase this service, but I have ndash; just another great advantage when you use me as your Realtorreg;!
What about you Buyers?

Not only do I do a great job selling homes, but I love to help Buyers find their dream home too! Communication is key ndash; I truly listen to what you tell me you want, and I use every tool at my disposal to find that perfect home. I have even gone so far as to knock on doors to homes that are not for sale, to see if they may be interested in selling! Irsquo;m always looking for ways to go ldquo;above and beyondrdquo; and do whatever it takes to find what you want and need during such an exciting time as finding your dream home.Home searching should be painless and fun. I will walk you through the process as smoothly as possible, intently listening to your wants and needs, and then finding that home. I can even set up your own private website with real-time data that only shows you homes on the market that meet your search criteria. If a home comes on the market that matches what yoursquo;re looking for, you will receive an email within 15 minutes of the listing agent putting that home on the market. No typical websites can do that! Irsquo;ll also help you get pre-approved so you are a strong buyer, so you can quickly act on the right house. As your representative, I can negotiate for you the best price possible along with the best terms to protect you. Some goals include paying little to no closing costs, making sure you have the proper time and resources to thoroughly check out the house, getting a home warranty, as well as working with a reputable attorney who addresses all concerns and can close quickly and smoothly. In most cases that involve financing and after we put a contract on your dream home, I can get you moved in within 45 days or less.Conclusion


I have the ability and expertise to sell, and I really enjoy what I do! Using Coldwell Bankerrsquo;s banquet of tools, Irsquo;m confident I can help you either sell your property or find your dream home. Whether you are a buyer or a seller, when this process is over, you will know you picked the right Realtorreg;! I donrsquo;t want you to just be another satisfied customer; Irsquo;m determined to make you a ldquo;Raving Fanrdquo; by going above and beyond (maybe yoursquo;ve heard of the book by Ken Blanchard). My goal is to form a partnership with each client, one where we work until you realize your dreams. I offer you information, solicit your feedback, and refine our teamwork. Together, we can and will accomplish what we set out to do. Letrsquo;s buy or sell your home today!
What do my past clients have to say???


All my reviews can be seen on Trulia.com at the following link..
http://www.trulia.com/profile/chris-may-agent-covington-ga-9625151/reviews
But here are just a few...
Buddymac reviewed 08/31/2017
Helped me sell a home

I asked a few friends for an agent recommendation. I was shocked that in a 3 day period four different people recommended Chris May. After working with Chris, now I know why. He is a consummate professional, tireless worker, always responsive, and extremely knowledgable agent. I could not be more satisfied. On a scale of 1-10, I rate Chris a 20. I never thought I'd say this about a real estate agent, but Chris earned every penny (and then some) of his commission."

sdust52 reviewed Chris May 02/17/2017
Helped me sell a home

When I decided to sell my house it began as word of mouth. I wanted to avoid the 6% commission common with real estate agents. I had a buyer before I listed the house with By Owner. I used Zillow to determine my asking price. Zillow listed the value at $96K but their information was incomplete (number of bedrooms missing, no bonus room mentioned, no upgrades listed). So I increased the value to $105K to compensate. I had one stipulation for the buyer - no real estate agent. We went all the way to the contract stage of the sale but the buyer brought in a real estate agent. To make a long story short, I withdrew my offer to sell the house as both the buyer and the agent were dishonest in many areas. That decision turned out to be a good one.
A couple of months later, I decided to contact Chris May after hearing many positive things about him. I've known Chris for many years but only recently heard he has been a real estate agent for a number of years. Chris went above and beyond in marketing my house. Chris suggested a pre-listing appraisal to determine the value of the house. The appraisal came in at $137K. I knew then I had made a wise choice by hiring Chris. Within three weeks I had two offers. Even with the closing costs and commissions I came out with far more than I would have made selling the house on my own. Chris provided insight, ideas and knowledge that reflect his experience and professionalism. It also explains why he is so successful.


jklcrane reviewed Chris May - 12/18/2017
Helped me sell a home

Chris May was a fantastic real-estate agent. He is smart, hardworking, highly skilled in his craft, and a pleasure to work with. Because Chris was proactive in analyzing market conditions, we were able to set a reasonable selling price on our home. His home video advertising our home was quite impressive. Chris was very astute in negotiations, being fair, honest and reasonable. Within one week three offers were received, and within about 45 days the house sold.
My husband, who is suffering with cancer, and I had already moved to another home 1 1/2 hours away when we contacted Chris to list our Conyers home. Chris showed care and concern for our situation and did all he could to help us get the home ready for listing. Signing of documents was made easy because Chris is extremely tech savvy. He made every step of the process as easy as possible for us. We were even able to attend the closing in Conyers, without having to travel into Atlanta. Chris thoughtfully sent a "thank you" and gift card for doing business with him. Chris is a first class professional and highly recommended to anyone wishing to sell or buy a home.
Chris, you are AWESOME! Thanks for your hard work.

gthayes3 reviewed Chris May 12/17/2017
Helped me sell a home

The first time Chris came to our home he was prepared to give us reasons why we should have him as our agent; knowledgeable, does not take too many homes to sell at once so he can put in the time to market the home, and homework for us to do so he knew the home better. Once we asked him to be our agent he had many comps for us to look at, and access to an appraiser so we would could back up our price.
He offered suggestions how to stage home. Chris spent more time and energy marketing our home than any one else we had for other home sales.