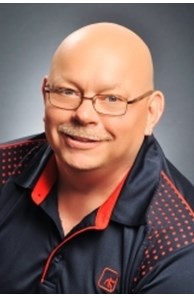 Sales Associate
Email

Greg.Allen@coldwellbankeratlanta.com

Phone
Office
I specialize in Residential Home Buying and Selling, I am a great negotiator
Designations
Associate Broker, Residential Construction Certified (RCC)
More about Greg Allen
Personal Background
I am married with two children and two wonderful grandchildren. I have lived in Georgia all of my life. Graduated from Winder-Barrow High School. I worked in the Food service industry for twenty years until I started my own business in 1992 and continue to operate a successful Sanitation and Recycling business which operated in Gwinnett, Walton, Rockdale, Madison and Clark Counties until I sold that business a few years back.
I got involved in owning real estate rental property, which in turn made me want to get my real estate license and become a realtor. I have had my real estate license for over ten years. After selling my Sanitation and Recycling Business, I have devoted my full-time effort in being a great real estate agent. I do not want to have too many clients that cannot be served well. As your Realtor, I will always put your interest and time first. I will never be too busy to talk strategy or negotiate the best possible deal for my clients.
Business Philosophy and Goals
My philosophy is very Simple!
I will earn your trust because I want to be your Realtor for life. I want you to be proud to refer me to your friends and family. I am the one to call when you are ready to buy or sell.
"If you think hiring a professional is expensive, wait till you hire an Amatuer"
Henry Ford once said, "You cannot build a reputation on What you are going to do." This is my goal to all of my clients, to achieve results, to exceed my clients' expectations. I am a great negotiator.
My Services
My Services and Areas of Expertise Include the following:
As a trained real estate professional, my expertise includes marketing, presentation, negotiation and sales. My commitment is to work closely with you throughout your real estate home buying or selling experience to ensure that we find the best home for you or sell your current home for the highest price possible in the shortest amount of time.
Let's Talk
Now may be a good time to Sell or Buy...
· CURIOUS ...about how much your home is worth in today's market?
Is NOW the right time for me to Sell?
I help people in these situations every day. I am here to help you make an informed decision that suits you and your family's needs.....
Here is How it Works:
Call me and invite me to your home,
After a quick tour we will sit down and chat about your specific situation. We will review various options that are available to you at this time.
TOGETHER we will decide if now is the right time for you to sell, lease or wait a bit longer.
I believe in full disclosure and I am very open and share with you my research and how I determine prices and recommendations. I will share with you openly and together we will make a decision. If you decide not to sell at this time, no worries! Nobody on my staff will hound you. I will follow up with you only when the time is appropriate
Communities I Serve
Gwinnett, Barrow and Walton Counties including Snellville, Grayson, Loganville, Dacula, Lithonia, Monroe, Winder, Statham, Braselton and more.
Community Involvement
I belong to the Local Chamber of Commerce
Proud member of the NRA
I belong to local HOG chapter (Harley Owners Group) - I love to Ride my motorcycle in my spare time.
Member of the Northeast Atlanta Metro Association of Realtors.