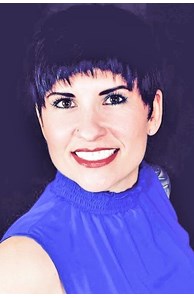 Managing Broker
More about Kristy Stubbs-Henderson
"There have been few things in my life which have had a more genial effect on my mind than the possession of a piece of land." - Harriet Martineau
With over thirteen years of sales and field management experience and fifteen plus years in the real estate profession, I am thrilled to have the opportunity to expand that with Coldwell Banker Realty Johns Creek. I know the importance of true customer service externally and internally to help an organization thrive and grow. To be successful in real estate it takes much more than mere knowledge of the market, it takes a sense of service and I am so pleased that here at Coldwell Banker we see that daily in our Core 4 Beliefs.
Licensed in 2006, I have worked with independent builders and developers as well as national and boutique real estate agencies. Having worked both as an individual agent and on a team, as a team leader and productivity coach, I understand the importance of communication, development, and support from a brokerage, and feel that I can enhance the reach of agents and our Coldwell Banker office.
Looking to begin an amazing and adventurous career in the world of real estate? Then search no further than Coldwell Banker to support and guide you as you embark on your journey. Experienced and needing to find that brokerage that puts agents first with world class marketing, technology and a pathway to business excellence? We've got you covered there too. As one of 2020 Most Ethical Companies, we are proud of our rich tradition, forward thinking leadership and innovative expanse into the future. Set us your appointment with me today to find out how we can be your partner in success in 2021!
Kristy