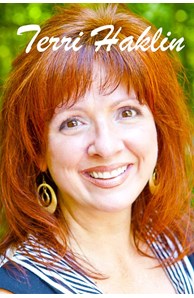 Sales Associate
Care, Communication, Counsel and Clout
Designations
Accredited Buyer Representative (ABR)
More about Terri Haklin
Terri Haklin has built a highly successful real estate business in Metro Atlanta. From her selection as Rookie of the Year by Coldwell Banker to being one of Atlanta's top-producing agents recognized by the Cobb Association of REALTORS® as a member in the Multi-Million Dollar Club. Terri has earned the respect of colleagues and clients for the exceptional results she delivers while taking Buyer Sellers through the different phases of their transaction.
Terri Haklin is a United States Army Veteran who takes pride in exercising the disciplines of a soldier in her business and while working with clients. Terri believes Buyers Sellers need a Realtor® who will listen, be obedient, and follow lawful orders. She thinks Buyers Sellers need council and a Realtor® to guide them when risks are exposed during their transaction. Terri thinks Buyers Sellers need a Realtor® who is an educator and will explain the transaction process and will teach them when to exercise caution and when to be a firm negotiator. Terri believes Buyers Sellers need a Realtor® who loves to negotiate and knows how to do it well so they can get the best price for their investment.
Terri Haklin Believes that "CARE", "COMMUNICATION", "COUNSEL" and "CLOUT" set her apart from those who simply sell real estate.
Terri takes "CARE" to shield you, whether you are buying or selling from stress. Instead of sugarcoating belated facts or circumstances, she educates and ensures you are ready, willing, and able for the next step, before the step arrives, every step of the way.
Terri's "COMMUNICATION" is swift and effective. The absence of communication is darkness. Darkness causes frustration and fear. Communication turns on the light and makes the darkness disappear. Instead of you feeling like an outsider looking in, she answers communication and delivers details about your transaction as soon as possible, if not immediately. Terri understands that communication is key while buying or selling a property; especially during the offer negotiation step where swift and effective communication is paramount.
Terri will "COUNCIL" you so you can make an informed decision. She will not put you in a situation where "things fall where they may". Terri understands that each step has a decision and that every decision requires three conversations. The first, about what you are trying to accomplish. The second, to discuss the criteria available to make the decision. The third, to strategize and determine the best option to leverage you during the negotiation phase.
Terri's "CLOUT" gives more power to Sellers and Buyers. Terri believes real estate is a relationship-based business so she has built relationships with local businesses that may offer her Clients VIP service. In addition, Terri is kept up to date on local events, deals, businesses' neighborhood news, and more.
Ultimately, Terri Haklin understands, "It's not just listings. It's listening" and "It's not just closings. It's new beginnings, regardless if you are a buyer or seller."