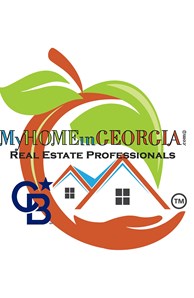 Sales Associate
My HOME in GEORGIA, a Trusted Team of Coldwell Banker
Designations
Accredited Buyer Representative (ABR), Certified Broker Pricing Specialist (CBPS), Certified Rental Agent (CRA), ERA Relocation Specialist (ERS) (ERS), Real Estate Buyer's Agent Council (REBAC), REO Default Certified Professional (RDCP), Seller Representative Specialist (SRS)
More about Terri Haklin
My HOME in GEORGIA (MHIG), a trusted real estate team under the brokerage Coldwell Banker has worked since 2015.
MHIG has sold 4.34x the number of single-family homes as the average agent in the area. The MHIG team has recorded data for 62 transactions. The MHIG real estate team has worked with buyers 68% of the time and has represented the seller in 18 recorded transactions.
The My HOME in GEORGIA Real Estate Team believes that "CARE", "COMMUNICATION", "COUNSEL" and "CLOUT" set us apart from those who simply sell real estate.
We take "CARE" to shield you, whether you are buying or selling from stress. Instead of sugarcoating belated facts or circumstances, we educate and ensure you are ready, willing, and able for the next step, before the step arrives, every step of the way.
Our "COMMUNICATION" is swift and effective. The absence of communication is darkness. Darkness causes frustration and fear. Communication turns on the light and makes the darkness disappear. Instead of you feeling like an outsider looking in, we answer, communicate, and deliver details about your transaction as soon as possible, if not immediately. We understand that communication is key while buying or selling a property; especially during the offer negotiation step where swift and effective communication is paramount.
Our team will "COUNCIL" you so you can make an informed decision. We will not put you in a situation where "things fall where they may". We understand that each step has a decision and that every decision requires three conversations. The first is about what you are trying to accomplish. The second is to discuss the criteria available to make the decision. The third is to strategize and determine the best option to leverage you during the negotiation phase.
Our "CLOUT" gives more power to the Buyer and Seller. We Believe real estate is a relationship-based business so we have built relationships with local businesses that may offer our Clients VIP service. In addition, we keep up to date on local events, deals, business, neighborhood news, and more.