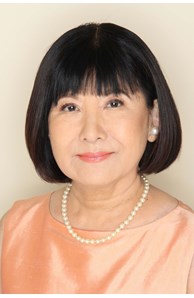 REALTOR-ASSOCIATE®
Lic#: RS-61153
Email

mikakob@cbpacific.com

Phone
Office

Honolulu

1314 S King St Fl 2nd, Honolulu, HI 96814
More about Mikako T. Borden
Mikako found her passion in real estate while she was looking for a property to purchase after she had moved to Honolulu from Japan 15 years ago. Ever since, she has been working as a real estate agent for Coldwell Banker Pacific Properties, the largest real estate firm in Hawaii. She has been specialized in the sale of luxury properties, being awarded with Coldwell Banker's "International President Premier", ranking within the top1% of the Coldwell Banker agents, USA, Canada and Mexico in 2017, and with "International President's Elite" ranking top 3% of the agents in 2018.
She worked as one of the project agents for the sales of the luxury condominiums: WAIEA and ANAHA, at the Ward Village from 2013 to 2015, which is the Howard Hughes Cooperation's brand new coastal master planned community, and won the Top In-house Project Agent's Award contributing close to $200M sales. Her clients come from all over the world: Japan, China, South East Asia and European countries, as well as mainland USA and from Hawaii. Her client base comes mainly from referrals from the previous clients, many of whom are now her friends and confidants. She was also awarded prestigious "Aloha A'ina Realtor Award" in 2004, which is given to only a half dozen agents every year, based on the clients' testimonials.
She thinks the real estate career is the calling, which has brought her immense happiness to be a part of the important decision making process in her clients' lives, and to win their life-long confidence and trust in her.
Mikako was born in Kobe, Japan, and came to the United States as a foreign student to attend San Francisco State College. After graduating with BA and MA degrees, she worked as a research associate at Social Science Research Institute, University of Hawaii in the 70's, during which time, she fell in love with the island. Ever since Hawaii has become the home of her dream.
After going back to Japan in the 80's, she headed the all-female medical representative team for Sandoz (now, Novartis), as the first female executive in the pharmaceutical industry in Japan. Later, she worked as a national sales manager for the U.S. cosmetic company, Elizabeth Arden, before she took a position as a division manager for the Danish trading firm, East Asiatic Company. Mikako believes her 25 year experience in the sales and marketing working for the major international companies has given her the confidence and skill dealing with the intricacies of real estate transactions.
She has been living in Kakaako, investing into the new condominiums herself, and Kakaako is her home and play ground.