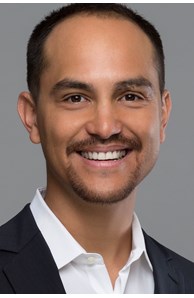 REALTOR-ASSOCIATE®
Lic#: RS-77382
Email

patrick.lum@cbpacific.com

Phone
Office
More about Patrick Kauanoe Lum
PATRICK KAUANOE LUM
Tour homes: www.808Living.com
REALTOR-ASSOCIATE®
RS-77382

Patrick grew up surfing, in the midst of Hawai'i's real estate boom of the 1980's, and has observed O'ahu's market trends for decades. He's a proud Kamehameha Schools & University of Nevada, Las Vegas (UNLV) alumni. While in Las Vegas, he purchased his first home and started his real estate investment portfolio.

His professional career began at The Ritz-Carlton Hotel, where he delivered "Five-Star" customer service, and now brings this to the real estate industry.

Later, entering the property management field, he earned multiple sales awards, as his team shattered goals in downtown Washington, D.C. As Sales Director, Patrick opened and sold three high rises, cutting his teeth, doing "whatever it took" to remain successful in the constantly changing environments of new construction projects. He was respected for being hands-on and was often found "in the trenches," supporting his teams.

Patrick grew to support nine communities, 3000+ units, and 7500+ residents. Continually practicing strong communication, dependability, and problem solving judgement, he became a trusted advisor that past colleagues and clients view him as today.

He then added to his portfolio after purchasing his second home in Washington, D.C.

As a Hawai'i Realtor, Patrick was awarded for doubling his sales production, among 450+ of his peers, after successfully helping nearly 70 families buy and sell, in his first few years of practice. Clients and supervisors describe Patrick as ultra-responsive, dependable, genuine, and an "all-around nice guy." When not working, Patrick and his wife Wendy enjoy hiking, eating, traveling, listening to live music, and relaxing at the beach and Elks Club in Waikiki.

Client testimonials can be read on Yelp.com via search "Patrick Lum Realtor" in "Honolulu."