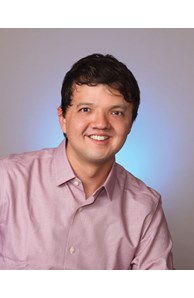 REALTOR-ASSOCIATE®
Lic#: RS-75483
Enhancing The Legacy
More about Trase Wagner
Trase Wagner, born and raised on the island of Oahu. Trase has spent more than half his life here. The other half of his life led him to reside in New Jersey, Colorado, and New York City, where he pursued high school, college, and culinary school. Spending over a decade on the mainland, gifted him a diverse array of invaluable experiences and tools, refining his understanding of life, culture, and people. The fusion of his local upbringing with mainland experiences has significantly enriched his ability to offer clients invaluable insights and knowledge.
Trase's inherent appreciation and understanding of commercial real estate and the real estate industry as a whole began early in his life, shaped by a family rooted in Hawaii's commercial real estate history.
In 2017, Trase achieved an exceptional milestone, ranking in the top 5% among NRT agents worldwide—Coldwell Banker's parent company, boasting over 90,000 agents. This accomplishment earned him the prestigious "International President's Circle" award, a distinction reserved for an elite few Coldwell Banker sales associates globally.
While initially embarking on his real estate career in residential sales, in 2021, Trase decided to unlock his innate proficiency in commercial real estate, and began transitioning his focus into commercial real estate sales.
Characterized by a relentless work ethic, focus, and a commitment to excellence, Trase Wagner aspires to epitomize the pinnacle of professionalism in the real estate industry. His hands-on approach and dedication to excellence have fostered a loyal clientele that consistently returns for service. Trase's well-established marketing strategy, complemented by formidable negotiating skills, ensures the delivery of the high-level service and results expected from a seasoned real estate professional.