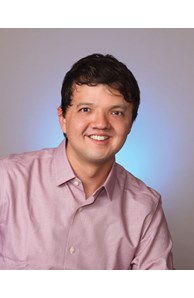 REALTOR-ASSOCIATE®
Lic#: RS-75483
Enhancing The Legacy
More about Trase Wagner
Trase Wagner, born and raised on the island of Oahu. Trase has spent more than half of his life here. The other half of his life he resided in New Jersey, Colorado, and New York City where he attended high school, college, and culinary school. Living on the mainland for over 10 years has given him an assortment of invaluable experiences and tools which sharpened his knowledge and expanded his appreciation about life, culture, and people. Blending his local upbringing with his mainland experiences sets him apart tremendously.
Trase comes from a family with deep roots in Hawaii's commerical real estate history. His knowledge about real estate did not just begin here at Coldwell Banker Realty but at a young age. He has always had a insatiable interest about real estate since he was always surrounded by it growing up listening and talking about it with his parents.
Since 2017, Trase has established himself as a leader in residential real estate. In 2017, Trase ranked TOP 5% among NRT (Coldwell Banker's parent company) agents worldwide (over 90,000 agents) and received the "International President's Circle" award--an esteemed designation earned by only an elite few Coldwell Banker sales associates worldwide.
Hard working, focused, and dedicated to excellence, Trase strives to represent the best in the Real Estate industry. A personal touch and commitment to excellence has resulted in a clientele that returns for service. Trase's proven marketing strategy, coupled with strong negotiating skills, will provide the service and results that you expect from a real estate professional.