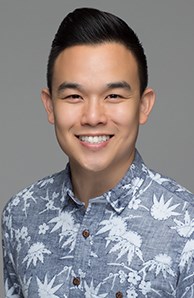 REALTOR-ASSOCIATE®
Lic#: RS-79358
Email

will.yeh@cbpacific.com

Phone
Office

Honolulu

1314 S King St Fl 2nd, Honolulu, HI 96814
Introduction
Connect with Will
Languages other than English
Mandarin
More about Will Yeh
Aloha!
I am here to offer you a real estate experience that goes beyond your expectations of customer service and satisfaction. Often times, we hear that selling or purchasing a home can be complicated and stressful. However, with the right agent, it is possible to have an enjoyable experience with less worry. Through utilizing Coldwell Banker's various tools and detailed resources, I am able to present to you the different possibilities that are available to you in a way that is easy to understand, while working together with you to help you achieve what you are ultimately wanting to accomplish.
Having come from pastoring a local church for 4 years, and understanding the time, energy, and patience needed to help an individual achieve their goals and purposes, I am extremely empathetic to the feelings and concerns that spring up with big life changing decisions. Through managing and investing in each individual in the congregation, I know what it means to defend and protect your best interests.
With a background in communication studies from California State University Long Beach, I have learned to become a better communicator. Especially when it comes to selling or purchasing a home, you need someone who will be highly responsive and communicate all necessary things to you in a timely and effective manner.
"As the only sales specialist at Hawaii Garage Doors, Will was able to sell more than 150 doors, while managing about 60 pending customers per week. He always kept in touch with each customer, always made himself available, and consistently checked up on past and current customers. His work was always dependable and trustworthy." –Pamela Maeda, Former President at Hawaii Garage Doors
Now, with the strength and backing of the biggest and farthest reaching real estate company on the island, I seek to provide you with the most comprehensive real estate experience possible. Rest assured that I work with the same virtues that I live by in my everyday life: Integrity, Understanding, and Respect. I look forward to the pleasure of being able to work together with you.