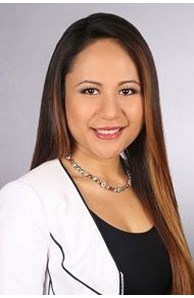 REALTOR-ASSOCIATE®
Lic#: RS-75819
Email

LeianH@cbpacific.com

Phone
Office

Kapolei

4460 Kapolei Pkwy Ste 310, Kapolei, HI 96707
Connect with Leian A.
Awards

International Society of Excellence
Languages other than English
Mandarin, Indonesian, Tagalog
More about Leian A. Harosky
Personal Background
Seven years experience in corporate Real Estate sales and two years experience with State Department serving as U.S Embassy Jakarta Housing Coordinator.  Being a traveler, I learned to embrace other cultures.  That includes working in environment that demand strong organizational, technical and interpersonal skills. Due to my previous embassy assignment, I currently hold an active security clearance. I am ethical and discreet person, also committed to superior customer service. I am Detail-oriented and resourceful in completing projects, creative and able to multi tasking effectively. I work well with individuals with diverse cultural backgrounds.
EMPLOYMENT HISTORY:
 ·         (2012-2013) HOUSING COORDIANTOR, State Department / American Embassy Jakarta Indonesia
 ·         (2011-1012) Human Resources Administrative Clerk, State Department / American Embassy Jakarta Indonesia
 ·         (2007-2010) Executive Property Consultant, Nuvo Land Philippines Inc.
 ·         (2006-2009) Event Organizer, Sicilian Restaurant
 ·         (2005-2006) Marketing Assistant, Churchill Real Estate and Development Corporation
 ·         (2003-2005) Personal Secretary, RI Company
LANGUAGE SKILLS:
 ·         Fluent in Tagalog
 ·         Advance communication skills in Indonesia language (Bahasa)
 ·         Good working knowledge in Chinese language (Mandarin)
 HOBBIES:
 Reading Books, Tennis, Dancing, Playing Guitar, Designing Clothes and Furniture.
Capabilities & Experience Highlights
CAPABILITY:
 ·         Customer Service
 ·         Filing and Archiving
 ·         Problem Solving
 ·         Sales and Marketing
 ·         Finance
 ·         Event Organizer
EXPERIENCE HIGHLIGHTS:
 ·         Managed approximately 200 leasing residence and approximately 180 government own residence of US Embassy Jakarta Indonesia. Acted as the principal contact for government employees both at post and incoming officers.
 ·         Served as Embassy's Chief point of contact on housing for an average 120 departing and arriving families annually. Communicates with incoming embassy staff about housing preference and recommends housing assignments to the housing board based on employee preference and housing pool availability.
 ·         Locates, inspects and advice residence for leasing within regional security office approved zones. Ensure all leased units received and meet embassy requirements. Organize the agenda for housing board meetings, makes presentation on the proposed housing assignments.
 ·         Generated new deals for a real estate development company that focus on commercial and residential projects. Conducted real estate market analysis for private clients.
 ·         Orchestrated marketing events to promote company projects.
 ·         Assisted clients with acquisition of high-rise residential units.
Community Involvement
·         Committed in community service, extensive volunteer history with Red Cross include in participating in Philippines and Indonesia natural disasters; work with elderly and children homes.
·         Volunteer as membership director for American women association Jakarta Indonesia year 2011.
·         Initiated and lead green recycling program at US Embassy Jakarta Indonesia that benefits urban cancerous children.