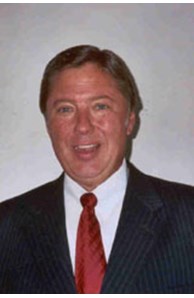 Broker
Email

robert.untch@cbexchange.com

Phone
Office

Barrington

530 N Hough St Ste 180, Barrington, IL 60010
Connect with Bob
Awards

International Diamond Society
More about Bob Untch
Business Philosophy


Welcome &> Agent Info &> Bob Untch's Resume ...

The reason for Bob's choice for Real Estate as a career:
Bob gets tremendous satisfaction from assisting people attain their goals and realizing their dreams in buying or selling Real Estate. A home is normally one of your largest investments and is something that is shared by the entire family. Bob considers himself as a "lifestyle consultant". There is so much more involved than the physical home itself.
The People Side of the Business
Bob understands that even though we surrounded with incredible technology advances in today's world, Real Estate is still a "people business". People have needs, people have feelings, people have lifestyles. Bob will always be sensitive to the personal side of Real Estate and treat his clients like he would like to be treated.
The Business Side of Real Estate
Clients will always benefit from Bob's expertise, whether they are trying to sell their home for top market value or buying a home. Bob provides a very valuable market analysis and evaluation so clients can make sound decisions on their transaction. In addition, Bob offers strong negotiation skills and innovative marketing and aggressive marketing techniques.
The Real Estate Process
Buying or selling a home can be very emotional. Bob's philosophy is that stress can be minimized by sharing his expertise with his clients. Knowledge truly is power in Real Estate. In fact, Bob will review and follow his 22 points of service from the day that you first meet with Bob to after the closing. The 22 points of service are invaluable to the first time buyer / seller as well as the "Real Estate Veteran". Bob has to keep in mind that the transaction should be a pleasant experience on the personal/lifestyle side as well as the investment side. Bob is looking for clients for life - not just one transaction.
Education and Training

Awards And Designations

Areas of Expertise


Meet Bob Untch licenced "BROKER"
Bob provides the experience and proven results that clients demand in a Realtor for their Real Estate Transaction.

Bob has consistently acheived status of TOP 1% Internationally out of 125,000 agents
Bob consistently is awarded the President's Elite award (the highest award level for outstanding results)
18 years of full time Real Estate sales
Long time resident of Chicago's northwest suburbs
Bob continues being a "student of Real Estate"
Bob capitalizes on his creative marketing techniques and market knowledge to seize every advantage for his clients.
Averaging 2.5 home sales per month
Strong experience in the "luxury Market"
Strong experience in Relocation
Certified Cartus Relocation Specialist Agent ( buyers And Sellers)
Bob's licenced assistant, Jane Pohlman, helps Bob provide 1st Class customer service
**Exclusive training and Success in POWER POSITIONING
**Short sale Expertise

Bob's dedication to providing the highest level of service and knowledge of the northwest suburbs make Bob a Valuable asset in selling or buying your home.
Knowledge is Power
Selling your home in 2012?
Bob has this to share with you:
Power positioning is a strategy with impactful techniques to get results even in a correcting market. Bob has received the highly-exclusive, formal training in power positioning, power positioning experience, and successful results, even in this market.
Selling or buying can be very challenging in our correcting market. Utilize Bob's skills to your financial benefit.
Call Bob for a free Market Analysis, specific Absorption Rates for your area, current inventory, sales trends / rates, market overview, understanding the "Buyer Pool", creating a "perception of value", and getting Top Dollar.

















































































































































Community Involvement

Personal Background

Communities I Serve

Bob would feel privileged to share his wisdom with you! His 17 years of experience in Chicago's Northwest Suburbs makes him a valuable asset, whether you are buying or selling a home. Would you like to find out how to sell Real Estate in a correcting market? Bob's expertise covers all price ranges, including the Luxury Market. Bob's expertise spans Barrington, Lake Barrington, North Barrington, South Barrington, Barrington Hills, Deer Park, Tower Lakes, Inverness, Cary, Palatine, Kildeer, Long Grove, Hawthorn Woods, Crystal Lake, Lake in the Hills and Lake Zurich. Given the opportunity, he will prove that Bob Offers the Best.
Education and Designations


Ranked Top 1% Internationally
President's Elite
Member, Northshore / Barrington association of Realtors
Member, National Association of Realtors
Member, Illinois Association of Realtors
exclusive Power Positioning Training
Licenced Broker
Awards


President's Elite Award
Top 1% nationally
Top 1% Chicagoland
President's Club
Serving All Of Your Real Estate Needs

.big1 { font-size: 24px; }
Bob Offers the Best
Bob provides the experience and proven results that clients demand in a Realtor for their Real Estate Transaction. He capitalizes on his creative marketing techniques and market knowledge to seize every advantage for his clients.Bob's dedication to providing the highest level of service and knowledge of the northwest suburbs, make Bob a valuable asset in selling or buying a home.
Bob has
The Experience
The Track Record
The Highest Level Resources
www.BobOfferstheBest.com