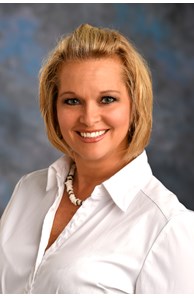 Sales Associate
Email

deanna.stanglewicz@cbexchange.com

Phone
Office

Bradley

501 N Kinzie Ave, Bradley, IL 60915-1224
Quality Over Quantity When Working With Deanna Stanglewicz
More about Deanna Stanglewicz
Deanna. P. Stanglewicz Can Help With Your Real Estate Needs
Deanna. P. Stanglewicz is an experienced Realtor with a practice focusing on Bonfield, Bourbonnais, Bradley, Braidwood, Clifton, Kankakee, Manteno, Frankfort, Mokena, New Lenox, Joliet and various other markets. She has built her business with a focus on integrity, incredible service, complete dedication and a professional calm. With an extensive accounting background and experience managing an accounting firm, Deanna takes a holistic approach to real estate and carefully guides clients through the process with a very analytical perspective. She reviews ways to improve credit to qualify clients for a mortgage. She carefully studies the real estate markets and runs the numbers backwards and forwards to give her clients an accurate perspective on well positioned offers and well positioned listing prices. Clients are appreciative of her guidance when preparing a home for sale but are most appreciative of the friendship that develops with Deanna after the sale. The relationships built do not end after the closing.  Whether working with sellers or buyers, she remains consistently reliable and informative from start to finish.
A stickler for accuracy and detail, Deanna Stanglewicz respects her clients time and carefully listens to their wants and needs in order to customize a strategy. Deanna's real estate business makes quality of service the mission over quantity of service. "It is a game changer for me because my past clients are my biggest fans. Even though houses sell and people move on with their lives, they always keep me in mind and refer friends and family to me when they're preparing to make a move. It makes me proud," shares Deanna. She recently joined the Coldwell Banker family because providing the best marketing for her clients is important to her. Like everything, the future of real estate is technology, and Coldwell Banker is the best place to give clients full online exposure and data driven technology which enables Deanna to interact seamlessly with buyers and sellers, thereby bringing valuable intelligence to the decision-making process. Her move to Coldwell Banker represents improving the real estate experience.

Deanna P. Stanglewicz will advocate fiercely on your behalf and expertly guide you through the process. She and her husband have raised their family in the area and know the ins and outs of the communities she represents. When not working, she volunteers within the community often at Maternity BVM and their youth group. Contact Deanna today at (815) 608-1113 or at  Deanna.Stanglewicz@cbexchange.com. Feel free to visit her website for the most up-to-date property listings in your area or anywhere in the country at www.deannastanglewicz.cbintouch.com.