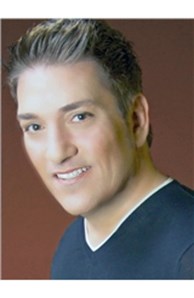 Broker
Email

Chaz.Walters@cbexchange.com

Phone
Office
Connect with Chaz
Awards

President's Club 2015
Designations
e-PRO, Luxury Property Specialist (Luxury Specialist), Senior Real Estate Specialist® (SRES)
More about Chaz Walters
Chaz Walters Broker
CHAZ WALTERS is synonymous with Chicago real estate. He and his HOT PROPERTY brand are known internationally for not only their tremendous successes, but also for unwavering commitment to clients, innovating marketing and stellar service. Chaz's consistent annual sales over $50 million further affirm the prestigious distinction as one of Chicago's top 5 agents. Chaz has thousands of clients that are not only supremely satisfied but they refer others with the confidence that if your selling, its sold; if your buying, its yours. Coldwell Banker Residential Brokerage and Chaz Walter's HOT PROPERTY Residential Brokerage have merged to bring together two of Chicago's most respected brands. The international partnership brings added value to agents and clients by providing exclusive media opportunities with The Chicago Tribune, The Wall Street Journal and The New York Times, as well as providing unique opportunities for sellers to have their properties seen and showcased to qualified buyers worldwide. In addition to the world wide exposure, Chaz is your local community resource for the following neighborhoods of Chicago and the surrounding suburbs: Lakeview, Lincoln Park, Gold Coast, Old Town, Bucktown, Wicker Park, Andersonville, Ravenswood, Edgewater, Rogers Park, Lincoln Square, Logan Square, Loop, River North, River West, Streeterville and the North Shore communities of: Lake Forest, Highland Park, Northbrook, Glencoe, Glenview, Wilmette, Winnetka, and Evanston. Chaz and his team pride themselves on their ability to be your real estate expert in any part of Chicago or its surrounding suburbs. Wherever the property, whatever the need they are here for you.
How Hot Property Came to Be
HOT PROPERTY came to fruition ten years ago while Chaz was the mega-agent with another real estate franchise. HOT PROPERTY Residential Brokerage was established to be the primer outlet for selling Chicago's most prized homes. Chaz recruited and mentored a handpicked force of the best agents in Chicago. HOT PROPERTY further honed its reputation that it was a people-driven business philosophy that facilitated a culture of working closely with clients to buy and sell the finest homes all the while truly surpassing their client's expectations
Unique Marketing a Key to Success
I've heard the buzz around various water coolers; because of his unorthodox ad campaign, some people in the business believe that Walters is a vain egotist. Well, I hate to kill your buzz, folks, but he is just the opposite – humble, polite, self-effacing. He is also keenly observant; more than his casual, down-to earth demeanor lets on. He discovered at a fairly young age that exposure (in any business) works, and that it takes money to make money, also, that marching to a different drummer gets you noticed.
"If you're with a group of five thousand people walking north on a sidewalk, how are they going to distinguish you? The only way is if you walk in the opposite direction," says Walters. "When I started working in Chicago, I thought 'how can I possibly compete with five thousand agents?' You have to do something pretty outlandish to get somebody's attention. So I came up with the billboard campaign. I talked to everybody, even my old manager at Coldwell Banker, he's the first one I told all about it, and he said I was nuts. I was going to be the laughing stock. But in the beginning, when you have nothing to lose and everything to gain, that's when you take those kinds of chances."
Walters took a big chance and convinced a media company to let him do something unusual for the billboard biz: he got them to let him have his billboard in a different location each month for 12 months. The account rep told him it took her 25 phone calls to get the approval.
The response was not immediate, and his first calls were mostly from people he knew, some calling to say "how could you do that?!" He can laugh about it now. The billboards got him some press; he was interviewed for the Lakeview neighborhood paper, and even The Chicago Reader.
Some Career Highlights More on Request
2004 Chicagoland Sales Superstars
From Chicago Agent Magazine 2004 Chicagoland Sales Superstars
From Chicago Agent Magazine
Chaz Walters
Hot Property, Lakeview
$55,000,000
"Motivation, to me, comes from closing the deal, and from seeing other agents in the Hot Property offi ce closing deals. Their energy takes me to the next level. Opening my own offices in 2004 gave me the freedom to go to the next step as an agent. It's exciting to see both newer and experienced agents joining the company and using the same tools that have made me successful. My continued success, as well as the successes of the agents around me, will keep me motivated for a long time. If there is a day I am not motivating myself, Janice Corley, my managing broker, makes sure I get back on track."
Testimonials

"What can I say? Chaz is a house selling genius. I appreciate the miracle he worked selling my home in Lake Forest in this economy. I only regret not contacting him a year ago!"
Joan Reardon Wed Sep 22, 2010
"There are definite advantages to working with a cutting edge boutique firm like Hot Property. Before Chaz started Hot Property, I always wondered why he would work for someone else when he has all the talent, ideas, follow-through and marketing. Everyone in the Chicago area knows Chaz and Hot Property. My family worked with Chaz to sell their property 10 years ago and we've been committed to working with him ever since. At that time, they had their property listed with another agent (on the market for 8 months) and the agent wanted my parents to sell their house at a low price. My dad knew how much he had invested so he was skeptical. I introduced Chaz to my parents and my dad immediately felt comfortable. Chaz was really ambitious but realistic about what the market could bring them and where they should list their house. Basically he did his homework and was sharp. He instilled a lot of confidence in my parents and in me. Chaz is not just a sales person he is a well rounded business man. He sold my parents' house in two months; he does whatever it takes to get the job done. Since that initial sale our family and friends have all dealt with Chaz many times and have had consistent satisfaction. He is a go getter, and if you want to sell your house, he is the person to go to. You don't see the same level of passion in other agents. You are just another customer to most agents and you don't see the added value. For example, I recently listed and sold my condo with Chaz. I first sat down with other agents to see what they had to say; they did not even try to get my business. It confirmed my suspicion; other agents lack the same level of smarts.