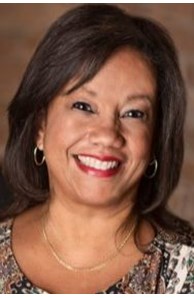 Branch Vice President
Email

Drussy.Hernandez@CBRealty.com

Phone
Office

Gold Coast

676 N Michigan Ave Ste 3010, Chicago, IL 60611
More about Drussy Hernandez
Ruth "Drussy" Hernandez stands out among Chicagoland Realtors because of her incomparable knowledge of the real estate market coupled with her innate ability to build lasting relationships. With more than 30 years of experience, she views her career as an opportunity to make a meaningful difference in people's lives rather than to just transact sales and purchases.
She understands human nature, listens rather than simply hears, and, like the old saying goes, puts herself in others' shoes. Without question, these are the reasons Drussy's role has always been centered around managing agents. In this role, she works closely with agents to offer the counsel necessary to guide their professional development and success. Furthermore, the Chicago Association of REALTORS® recognized her tremendous contribution to the industry in 2017 by awarding her its prestigious Managing Broker of the Year award.
Born in Puerto Rico and raised in Evanston, Drussy earned her bachelor's degree in psychology at George Williams College before pursuing a career in social work at Casa Central in Chicago. She specialized in the child abuse unit, advising families plagued by violence and problem-solving difficult cases to protect those most vulnerable. The experience deepened her sense of compassion and empathy for others. Drussy decided to return to Chicago in 1984 after living in New York for a while, a decision that ultimately chartered her professional course when she accepted a receptionist position at a small, broker-owned firm. She quickly ascended the ranks, establishing a reputation for superior client-centric service and unwavering honesty.
Drussy's expert communication skills and industry insights enable her to help both experienced and first-time buyers and sellers navigate the complexities of the Chicago real estate market. Her passion for the history and architecture of both the city and its surrounding suburbs never fails to inspire her. The same holds true when she witnesses the first-hand transformation of neighborhoods that evolve to keep pace with residents' needs and wants. Moreover, Drussy appreciates that each day of her career affords teachable moments that allow her to share her own lessons learned and know-how with the agents she mentors.
Drussy currently serves on the board of the Chicago Association of REALTORS® and various board committees. She is also a member of the National Association of REALTORS®, Illinois REALTORS®, Women's Council of REALTORS®, Asian Real Estate Association of America, Dearborn Realtist Board and National Association of Hispanic Real Estate Professionals. A handicraft artisan and church volunteer in her off hours, she enjoys fitness and has run a number of races, including five half marathons. In addition, Drussy participated in a three-day, 60-mile walk for breast cancer, an experience that continues to motivate her personally and professionally. She staunchly believes hard work yields outstanding results. This is why she ardently strives to exemplify collaboration and cooperation to ensure everyone – clients, the agents she works with, and Drussy herself – attains their real estate goals.