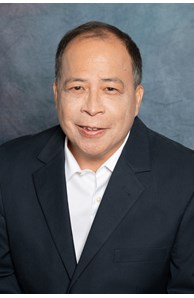 Broker
Kelly Wong Broker Coldwellbanker Residential
More about Kelly Wong
Serving All Of Your Real Estate Needs:
Since 2001, Kelly Wong has been one of the top performing realtors at Coldwell Banker. Since joining Coldwell Banker, he has sold millions, and received 2 Presidents Elite, 4 President's Circle Awards, and 14 Sterling Awards. 
He works for new constructions, resales, foreclosures, leasing, and short sales in both residential and commercial real estate throughout the Greater Chicago area such as Downtown, Lincoln Park, Lake View, Logan Square, Buck Town, Edgewater, Bridgeport, Bronzeville, River North, West loop, North Park, East Rogers Park, West Rogers Park, Skokie, Lincolnwood and Wilmette.  
Kelly Wong believes wholeheartedly in putting his client's interests first. He looks forward to helping his next client's find their dream homes or investment properties to achieve their financial goals.
Areas of Expertise
Edgewater
Rogers Park
Old Irving
Bridgeport
Lincoln Park
Lakeview
Lincoln Square
Andersonville
Education and Designations
Bachelor of Arts University of Illinois
Awards
President's Circle
President's Elite
Sterling Award
Diamond Award
Developments
2823 N Clybourn Ave 2 unit rehab
1712 W Belmont Ave 4 unit new construction condo 
4323 W Vernon 3 unit new construction
4427 S Indiana 4 unit new construction condo
7712 S Maryland 2 new construction single family houses 
7436 S Ellis 2 new construction single family houses
7522 S Dobson new construction single family house
3025 N California Ave 14 unit new construction condos 
1640 W Belmont Ave 4 unit new construction condos
4137 N Kenneth single family house
4126 N Tripp single family house
4424 S Indiana Ave 8 unit new construction condos 
6432 N Hermitage Ave 6 unit new construction condos
612 W Patterson 64 unit multifamily building 
4024 N Ashland Ave 45 unit Multifamily Building
1929 W Irving Park Rd 4 unit condo building
3 new construction single family houses in Andersonville on Carmen Ave and Farragut 
4307 and 4308 N Lowell 2 new construction single family houses
Foster Ave and Kimball 8 unit new construction condos
3217 W BrynMawr 10 unit rehab condo project
6105 N Wolcott 1o unit rehab condo project
800 W Fulton Market retail building and warehouse
336 Belle Ct Grayslake Single family
948 N California Ave 3 unit multifamily rental building
2666 W Grand Ave body shop
2715 W Jerome single family house
2666 W Arthur 4 unit multi family building
417 Rush Itasca IL single family 
1035 N Hermitage Ave condo 
3550 W North Ave warehouse
2951 W Montrose new construction strip mall
4841 N Sawyer Ave 4 unit multifamily building
1212 N Lasalle St unit 1906 condo
3450 S Halsted St unit 305 condo 
2121 W Superior 6 unit multifamily building
600 Elm Pl highland park strip mall