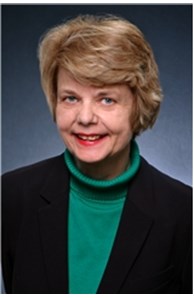 Broker
Email

maryellen.considine@cbexchange.com

Phone
Office
More about Mary Ellen Considine
Helping People Achieve the "American Dream"

For Mary Ellen, real estate goes far beyond a transaction, it's about helping people achieve the "American Dream". A real estate professional for over 28 years, Mary Ellen has a great deal of experience. She understands the market and she knows how to help her clients find the right place to call home. Mary Ellen really focuses on building relationships with her clients. She listens to what they need, offering patience and support every step of the way.
She started her career focused on probate real estate and taxes. As someone who loves numbers, she soon found her knowledge of financials and passion for real estate was the right combination to become an agent full time. Quickly she found success, personally grossing over nine million dollars in listings and sales annually.
Receiving Industry Recognition

Now, years later Mary Ellen has achieved awards and recognition throughout her career. She still has a strong passion for the business, driving her to succeed. She works with a variety of buyers and sellers, but really enjoys the listing process. When marketing properties, she focuses on word-of-mouth marketing through her personal network of building owners and real estate professionals. She also uses the many resources and support staff offered by Coldwell Banker to provide the best customer service possible.
Her knowledge and experience has also helped her in supporting investors. She has worked on IRS 1031 properties, estate sales, income properties and condo conversions.
Offering Community Knowledge

A lifelong Chicago resident, Mary Ellen is a great community resource. Currently living in Edgebrook, Mary Ellen does business in her own neighborhood, as well as Lincoln Square, Lakeview and Gold Coast. In addition, she has sold on Chicago's South Side in Beverly and the surrounding suburbs.
Work with a real estate professional who can offer extensive expertise. Contact Mary Ellen Considine today!
Affiliations
• Edgebrook Women's Club
• Vision Illinois
• National Association of Realtors
• Illinois Association of Realtors
• Chicago Association of Realtors
• Mayo Association
• Chicago Association of Commerce and Industry
• Chicagoland Chamber of Commerce
• The Civic Federation
• The Independent Voters of Illinois
• Independent Precinct Organization
• Citizens of a Better Environment
• Friends of the Chicago River
• League of Women Voters of Chicago