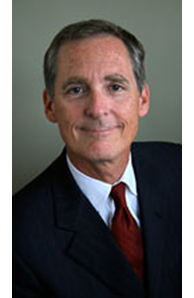 Broker
Email

michael.kennelly@cbexchange.com

Phone
Office

Gold Coast

676 N Michigan Ave Ste 3010, Chicago, IL 60611
More about Michael Kennelly
About Me
I came to residential real estate sales in the late 80's after my previous career as a network design project manager in the telecommunications industry. I had worked for Allnet Communications in Chicago, Midwest Communications of Detroit, and Republic Telecom in Minnesota. Allnet and Midwest were national telecommunication resellers and Republic was a regional carrier looking to expand.
I started real estate sales at Baird & Warner because BW had a fine reputation and they offered a good training program. I lived in Lincoln Park, but an opportunity arose to work the Barrington area. I was familiar with Barrington, so I commuted from Lincoln Park.
After gaining experience I looked to work closer to home. I transferred my sales person license to Draper and Kramer's LaSalle Street office under Jan Foody around 1990. Draper and Kramer closed their residential division in the late 1990s. I chose to join the REMAX Exclusive Properties operation on Wells Street in Old Town as REMAX Exclusive Properties had the highest sales volume per agent in Chicago at the time. It was a small office which produced good sales volume.
While at REMAX, I joined with two partners. We specialized in finding residential development opportunities for mid sized developers. We would then sell the new construction or conversion condominiums. We handled marketing, graphics, advertising, and staffing as part of an all inclusive fee package.  We built a healthy business identifying new areas to gentrify. Although we were involved in most lakefront Chicago neighborhoods including Museum Park, Logan Square and Lakeview, our major focus became the redevelopment of Sheridan Park and Rogers Park on Chicago's north side. 
Our growing partnership developed some issues with the REMAX Exclusive management. We offered to purchase the office but could not come to terms. My partners and I left to form our own real estate company, Cardinal Group, Inc. in 1998. I became the president and managing broker. We added 20 sales agents and continued our business model. I handled the day to day brokerage responsibilities of management, accounting, personnel, as well as continuing to work sales. I was often called to upon to close deals with new development prospects.
Cardinal Group was approached in 1999 to join the Keller Williams franchise, which was in the process of opening offices in the Chicago market. The concept was intriguing as salespeople were offered the opportunity to share in office profits. My partners proposed becoming partners in a franchise with the territory owner. I thought we should do the franchise on our own but I was out voted. We opened a 6000sf loft office as Keller Williams River North, located at Erie and Orleans in River North. We grew to approximately 70 agents. Again, I became managing broker responsible for office oversight and our resale program.  My partners focused on advertising, developer relationships and sales, and agent recruitment. (Here is where I met Craig Hogan.) Our collaboration from 1998 to 2002 resulted in over 400 unit sales with a total volume over $110,000,000.
I unfortunately continued to have differences of opinion with the partnership. Draper and Kramer approached me in 2003 to reopen their residential brokerage. I consequently dissolved my relationship with KW and joined DK.
As managing broker for the new boutique entity Draper and Kramer Residential Sales, I focused on sales for DK developments, both luxury and lower end mixed use, cultivating relationships with DK condominium managed properties, and continuing my resale portfolio. Draper and Kramer did not have in interest in investing capital in growing their residential sales brokerage, instead focusing to expand its luxury rental portfolio and its managed condominium practice.
I reconnected with Craig to ask his advice on moving to another firm. He suggested CB and here I am.