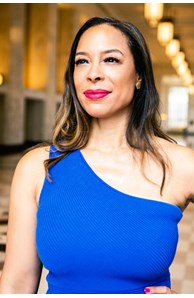 Branch Vice President
Email

Nykea.PippionMcGriff@cbrealty.com

Phone
Office

Gold Coast

676 N Michigan Ave Ste 3010, Chicago, IL 60611
More about Nykea Pippion McGriff
As Manager of Brokerage Services with Chicago's City Center management group, Nykea Pippion McGriff supports real estate professionals in the West Loop, Lincoln Park and Gold Coast offices of Coldwell Banker Realty. Nykea's substantial credentials, experience and community knowledge reflect her sincere dedication to the industry and the agents and brokers she serves.
Nykea is a proud Chicagoan and regional expert with deep ties to the city. After becoming a licensed broker in 2005, she went on to specialize in single-family homes, condos and multi-unit residences in Chicago and surrounding suburbs. Nicknamed the "Deal Doctor," Nykea's long list of professional designations include ABR®, BPOR, CIPS, GRI, PSA and SFR®. Now a managing broker, Nykea supports other brokers and agents through continuing education. She works as an instructor for the Chicago Association of REALTORS® and leverages her technology know-how as a contract trainer for Midwest Real Estate Data LLC (MRED).
Nykea has a long history of advocating on behalf of real estate professionals and property owners. She currently serves as a governor-appointed member of the Real Estate Administration and Disciplinary Board of the Illinois Department of Financial and Professional Regulation (IDFPR). She is also a member of the executive committee of the National Women's Council of REALTORS®, federal political coordinator for the National Association of REALTORS® and member of the Alpha Kappa Alpha Sorority. Following her groundbreaking role as the first female African American treasurer of the Chicago Association of REALTORS®, Nykea was elected its first female African American president in 2019. She also served as president of the Women's Council of REALTORS® Illinois in 2019 and was voted Industry MVP in Chicago Agent Magazine's Agents' Choice Awards in 2018. Committed to community outreach, Nykea established the Xavier O. Joy Scholarship Fund in honor of her son, actively supports the Coat Angels charity and raises funds and cancer awareness with Elite 6 Dinners.
In her free time, Nykea enjoys traveling, running and visiting with family and friends. She is looking forward to helping both new and experienced agents and brokers grow their businesses and reach their full potential. Whatever your professional goals, Nykea welcomes the opportunity to assist you!