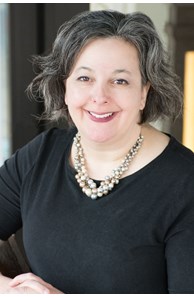 Assistant Branch Vice President
Email
Phone

Market McMullenOffice

6400 N Northwest Hwy, Chicago, IL 60631
About Sarah
More about Sarah Rothschild
Recommendations
Sarah is a highly motivated, knowledgeable, and skilled realtor. My husband and I decided to search for our first home together in early March of 2021 which also happened to be one of the most challenging periods to enter the housing market as a buyer. With Sarah's excellent expertise and unwavering support, we were able to find the home of our dreams. I would absolutely recommend Sarah to any first-time home buyers - she is available to answer any questions you may have, as well as give you a detailed, realistic run-down of what to expect and how to make effective offers. She provides this and so much more all while also respecting your wants/needs in a home and financial boundaries. We felt well-informed and confident every step of the home buying process with Sarah by our side. This is a realtor where it is clear they understand the market, understand their craft, and understand the importance of connection with their clients. Choosing Sarah as our realtor was a blessing.

Sarah helped us in every way possible to sell my father's house. She sold it quickly and at our target price. She went above and beyond helping us to stage the house and prepare it for showing. She also helped with other day to day maintenance issues as we live an hour away. I would use her again in a second. It is nor often that you have this type of transaction and not one criticism.

On a scale of one to five stars, Sarah rates a ten. Sarah works day and night, truly going out of her way to represent her clients' best interests. I cannot say enough about her. If you are buying, selling, renting, or renting out a place, do yourself a favor and call her. What a truly talented, smart, and good person!! - Out-of-State Daughter of Client Sarah helped find a rental for her mother.
Terrific lady! She is always working for her clients. Available and dependable. - Evanston Renter Sarah helped find a rental for her.
Your help in finding a home for our parents was really important for us! Thank you very much for your time, patience and understanding. - Chicago Condo Owner Sarah helped find a condo for her family.
Sarah Rothschild, I wish I were looking for a house in Wilmette so you could help me... - Facebook Growing Up Wilmette Group Member
Wow, Sarah! If I lived in Wilmette, you'd be my real estate person. - Facebook Growing Up Wilmette Group Member, Sarah helped research her family home's history.
It means so much to me to have not only your practical help but also your friendly support during this rough time. Thanks again for everything! - Highland Park Client Hired Sarah to sell their family home.
Highly likely to recommend Sold a Condo home in 2013 for approximately $200K in Deerfield, IL. - Deerfield Client Hired Sarah to sell his 2 bed / 2 bath condo
Business Philosophy
Sarah Rothschild is a Realtor with Coldwell Banker, serving the Chicagoland area. She specializes in residential real estate. Her specific areas of expertise include Chicago, Evanston, Skokie, Wilmette, Winnetka, Kenilworth, Glencoe, Glenview, Northbrook, Northfield, Niles, Highland Park, Lake Forest, Buffalo Grove, Deerfield and Riverwoods. Please contact Sarah for all of your real estate needs in Cook Lake County at Sarah.Rothschild@cbexchange.com or call 847-361-9057. Sarah has the experience, knowledge and ability to help move homes efficiently by using the extensive and powerful software and online presence of Coldwell Banker that will give homes the most exposure possible. Living on the North Shore for over 40 years has given Sarah the intimate knowledge of the community. Let her show you what is available now.