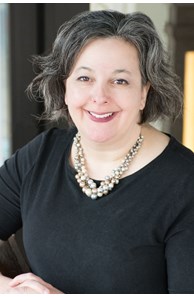 Assistant Branch Vice President
Email

sarah.rothschild@cbexchange.com

Phone
Office

McMullen

6400 N Northwest Hwy, Chicago, IL 60631
More about Sarah Rothschild
Recommendations

Sarah helped us in every way possible to sell my father's house. She sold it quickly and at our target price. She went above and beyond helping us to stage the house and prepare it for showing. She also helped with other day to day maintenance issues as we live an hour away. I would use her again in a second. It is nor often that you have this type of transaction and not one criticism.

On a scale of one to five stars, Sarah rates a ten. Sarah works day and night,truly going out of her way to represent her clients' best interests. I cannot say enough about her. If you are buying, selling, renting, or renting out a place, do yourself a favor and call her. What a truly talented, smart, and good person!! - Out-of-State Daughter of Client Sarah helped find a rental for her mother.
Terrific lady! She is always working for her clients. Available and dependable. - Evanston Renter Sarah helped find a rental for her.
Your help in finding a home for our parents was really important for us! Thank you very much for your time, patience and understanding. - Chicago Condo Owner Sarah helped find a condo for her family.
Sarah Rothschild, I wish I were looking for a house in Wilmette so you could help me... - Facebook Growing Up Wilmette Group Member
Wow, Sarah! If I lived in Wilmette, you'd be my real estate person. - Facebook Growing Up Wilmette Group Member, Sarah helped research her family home's history.
It means so much to me to have not only your practical help but also your friendly support during this rough time. Thanks again for everything! - Highland Park Client Hired Sarah to sell their family home.
Highly likely to recommend Sold a Condo home in 2013 for approximately $200K in Deerfield, IL. - Deerfield Client Hired Sarah to sell his 2 bed / 2 bath condo
Business Philosophy

Sarah Rothschild is a realtor with Coldwell Banker, serving Chicago's North Shore. She specializes in residential real estate. Her specific areas of expertise include Chicago, Evanston, Skokie, Wilmette, Winnetka, Kenilworth, Glencoe, Glenview, Northbrook, Northfield, Niles, Highland Park, Lake Forest, Mettawa, Buffalo Grove, Deerfield and Riverwoods. Please contact Sarah for all of your real estate needs in Cook & Lake County at Sarah.Rothschild@cbexchange.com or call 847-361-9057. Sarah has the experience, knowledge and ability to help move homes efficiently by using the extensive and powerful software and online presence of Coldwell Banker that will give homes the most exposure possible. Living on the North Shore for over 40 years has given Sarah the intimate knowledge of the community. Let her show you what is available now.
Working With Sarah Rothschild To Buy or Sell Your Home:

Sarah Rothschild has a team of graphic artists to create marketing materials for your home that will appeal to prospective home buyers. Sarah keeps her name and her listings on top with comprehensive public relations and communications campaigns. Sarah's strategic social media program includes posting up-to-date real estate trends to making important connections. Sarah strategically utilizes this significant platform to provide the information you need as well as bring more buyers to your property. Sarah is dedicated to gaining the exposure you need for your exceptional home. Her program offers a number of customized resources designed to showcase your property. 88% of buyers begin their home search online. Sarah 's comprehensive online marketing plan showcases each of her properties. This includes distribution with top websites including Realtor.com, Zillow, Trulia, ColdwellBankerOnline.com, ColdwellBanker.com, AOL Real Estate, Hotpaids.com, HGTV Front Door, Yahoo Homes, MSN Real Estate and Homes.com. You have the market leader - Coldwell Banker - working for you 24 hours a day. Let Sarah make that happen for you.
Additional Recommendations

Sarah is a highly motivated professional who is devoted to putting in the hours necessary to follow up on every lead and to facilitate numerous open houses. Her commitment to maintaining high market visibility was instrumental in getting the property sold in what was a buyers market at the time, in less than 60 days - Deerfield Client
Sarah is the very definition of professional. Her low-key demeanor is the perfect counterpart to her professionalism. Sarah sells real estate but really, a better description is that Sarah advocates for her client in every aspect of the transaction. She is dogged to find the perfect property for her buyers and likewise, determined to get the best possible price for her sellers. She is especially effective at negotiating on her clients' behalf. Sarah is a pleasure to work with. - Cathryn Hallahan Lopez, Broker at Coldwell Banker Residential Brokerage
Sarah is the consummate professional who takes her job very seriously. It is important to her to find you a house that will feel like a home. Customer satisfaction is very important to Sarah and you will find her to be a wonderful person to work with on an important decision like investing in a house. I highly recommend Sarah to help you find the home of your dreams! - Hillary Gordon Marketing Coordinator at Kenes Group
Sarah is a detail minded, creative professional. A true people person, she listens to the needs of her clients and delivers results based on those needs. Besides being fun to work with she is a person of high integrity and I have enjoyed working with her on several projects. - Kaye Kharasch President ♦ Green Assessments ♦ Green Certifications