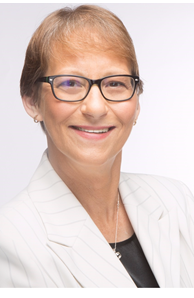 Broker
Email
Phone

Evanston Office

1710 Central St, Evanston, IL 60201-1508
More about Andrea Seeley
I've Got Great Reviews on YELP!
www.yelp.com/biz/andrea-seeley-evanston-2
Introducing Andrea Seeley and Team Seeley
Andrea Seeley (www.Andrea-Seeley.com) is an experienced successful Realtor with the Evanston Downtown Coldwell Banker Residential Brokerage. She is a Certified Distressed Property Expert (CDPE) and has formed Team Seeley (www.TeamSeeley.com): Coldwell Banker's first inter-regional team of short sale experts. Team Seeley offers their clients the unique value of having a minimum of two agents assigned to their listing. This advantage of having a team behind your sale ensures that you have experts navigating the challenges of your home sale including communications and negotiations with the bank, multiple buyers, attorneys, and the factors unique to your home. Andrea and the team works hard to be sure that nothing hinders the sale of your home and that every step is taken to prevent foreclosure. Team Seeley provides invaluable service to its clients and the community. Andrea helps buyers, sellers, and investors with their real estate needs in the following North Shore and Chicago communities: Evanston, Skokie, Morton Grove, Rogers Park, Wilmette, Winnetka, Kenilworth, Glenview, Glencoe, Highland Park, and the surrounding areas.
Associations

National Associaton of Realtors
Illinois Association of Realtors
North Shore-Barrington Association of Realtors
Multiple Listing Corporation of Illinois
Certified Distressed Property Expert
Why C.D.P.E.
In these tough economic times when so many homeowners are in distress, I realized the Real Estate Market is changing. To better be able to serve the community, I have earned the designation 'Certified Distressed Property Expert'. What does that mean for you? That I can help you to find alternatives to foreclosure. BANKRUPTCY IS NOT THE ANSWER TO FORECLOSURE! You do not have to be behind on payments for your home to be considered a 'Distressed Property'. If you are a Buyer looking to purchase a Distressed Property, I can help. I know what the banks are looking for in an offer. I know the market area and can justify your reasonable offer. Do not believe that the banks are taking 50 cents on the dollar. While I can't say this never happens, it is unusual. If you are looking to "steal" a home, then I am not the Realtor for you. If you don't mind paying a fair price for your home, I would love to work with you. If your property is not in distress, I can still help you to compete with distressed properties.
Passion and Motivation
I am a single mother of a teenage daughter who likes to eat daily and is therefore a huge motivation for the hard work I apply to every sale. My passion for working with families and individuals looking to avoid foreclosure comes from a personal experience that I am committed to ensuring happens to no one else. At age 11 I watched my parents be foreclosed on. We were never given the opportunity to go back into our home to remove our things. It is something that I have made my life's passion because, thankfully, I firmly believe there is never a need for foreclosure in the current market. There are so many other answers and I find it personally rewarding to help people explore other solutions. We all experience challenging times, and it is my privilege to help people in any way that I can, make it to the other side and find relief from financial distress.