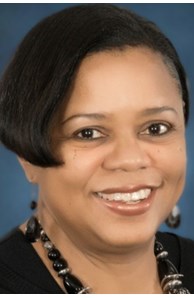 Broker
Phone

Market EvanstonOffice

1710 Central St, Evanston, IL 60201-1508
More about Beverly Curry
Commitment to Excellence
Linda Collier and Beverly Curry, are a team of sisters who have been selling real estate for over 20 years, serving Chicago, Evanston, Skokie, Lincolnwood, Niles, Glenview, Wilmette, Winnetka, Kenilworth, Glencoe, Gurnee, Grayslake, Northbrook, Northfield, and Des Plaines.
Beverly & Linda work together to help with all your Real Estate needs. With a fond love of real estate, these sisters can give you that extra help you need in either selling or buying a home. Working with Linda and Beverly, you will get twice as much experience, expertise, assistance, attention, and guidance in your real estate search. These women have the power of familial bond and dedication to guarantee your move is the right one.
Commitment to Excellence
Linda Collier & Beverly Curry are committed to making sure all your real estate needs are handled in a professional and stress-free manner. Having a team working together will get this done!
Education and Designations
Realtor
Broker Associate
Loyola University of Chicago
Bachelor of Business Administration
The Art of Teamwork
When buying or selling a property it is important that everyone works together to get the job done effectively, smoothly, and without any hiccups. This is done by working with a specialized group of people who get the job done efficiently. This is what Coldwell Banker Realty, along with Linda Collier and Beverly Curry have to offer. A sister team who knows the market and has the group of people needed to help you in your process of either selling or buying.
Knowing the Area
When moving to a new area, there are so many new and exciting places to see and properties to explore. Whether it is New Construction, a Downtown Condo, or Investment possibilities we know the market. The professional team of Linda Collier and Beverly Curry can help you narrow your search process and help you find that perfect property that you are looking to purchase. The stress of buying and selling is taken out of the experience when working with this sister team. Linda & Beverly know how to price homes at the exact price that makes buyers, sellers, and the market as a whole happy. It takes great knowledge of the area and of real estate in general to make the perfect move and final deal.