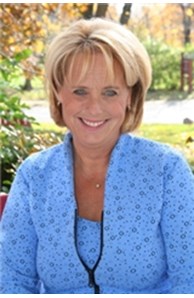 Broker
Email
Phone

Market Glenview Office

1420 Waukegan Rd, Glenview, IL 60025-2121

Market North Shore WIOffice

11303 N Port Washington Rd, Mequon, WI 53092-3411
Awards

International Society of Excellence

President's Club 2016
Designations
Certified Residential Specialist® (CRS), Luxury Property Specialist (Luxury Specialist)
More about Anne DuBray
Anne DuBray - The Anne Advantage Team
For over three decades Anne DuBray has been helping buyers and sellers with all their real estate needs in Glenview and on the North Shore with over a billion dollars in career sales. Anne raised her family in Glenview and has dedicated herself to knowing and promoting this wonderful community. Anne is a devoted and energetic Real Estate Broker with a highly competitive mindset and a thorough knowledge of the communities the North Shore has to offer. With over 2,000 career sales Anne has sold homes in every neighborhood on the North Shore and has worked with countless numbers of Real Estate Agents. Anne considers her positive relationship with Real Estate professionals paramount to her success. Anne's clients benefit from the fact that Agents enjoy working with her because she is warm, caring, and personable with everyone with whom she works, and they know that Anne will get the transaction to the finish line.
Anne is backed by her highly competent team of Real Estate Brokers, all with complementary skill sets. Anne has the drive and the vision that enables her to provide seamless service from the beginning of a transaction to the end. As a specialist in residential real estate Anne believes Glenview and the entire North Shore offers prestige and real value with top drawer schools, prime location, recreational riches, and community comforts.

Achievements
#1 Agent on the entire North Shore 2004, 2013, and 2015
#1 Agent in the Village of Glenview 2013, 2014, 2015 2018, and 2019
#1 Coldwell Banker Broker on the North Shore 2020 and 2021
Member of the Coldwell Banker Presidents Premier Club (Top 1% of Agents) since 1999
One of the Top Two Agents on the North Shore for Coldwell Banker the last 15 years

What is the Anne Advantage?
What if you could have the power of four full-time professionals with over 90 years of combined experience working to sell your home? What if your team of professionals were in the office five plus days a week trying to sell your home? Consider the value of hiring the Anne Advantage Team as opposed to one individual Real Estate Broker. The Anne Advantage team works tirelessly from the first meeting to closing and beyond with the goal of selling your home for Top Dollar. As Anne's business has grown, she has strategically hired experienced professionals to make the home selling process go as smoothly as possible. Anne will meet with you prior to listing to discuss and assist with minor renovations, painting and staging to maximize the value of your home. Since every home is different, an individual marketing plan will be developed to present your home to the largest pool of buyers. Most importantly, once a buyer has been found The Anne Advantage Team has the experience necessary to get your home closed.
Anne DuBray and her full-time buyer's agent Eileen Cullum were both born and raised on Chicago's North Shore. With over 66 years of experience as North Shore homeowners they know the neighborhoods from a living and a selling perspective. Anne & Eileen offer the very best first-hand knowledge of each listing available to you through their extensive knowledge of the area. In addition, in many instances they will preview each of the homes before showing them to you.
Anne, a top producer on the North Shore for many years, has her finger on the pulse of the residential real estate market every day. She also knows and works with many of the home builders in the area. In addition to her extensive knowledge of the current inventory of homes for sale, Anne is "in the know" regarding what homes are soon to be listed before they are listed on the MLS.
Eileen has been Anne's exclusive Buyers Agent for the last 17 years. Eileen devotes her day to evaluating and analyzing the inventory of homes that are currently on the market as well as continually keeping her buyers up to speed with new listings. Her goal is to let the team's buyers in new listings first so that they have the opportunity to make it their home. Anne and Eileen can accommodate a showing any hour of any day.

The Anne Advantage Team
Eileen Cullum – Buyer's Agent

Since 2002 Eileen has been the Exclusive Buyer's Agent for the Anne Advantage Team. Eileen has helped hundreds of existing Glenview & north suburban homeowners, transferees with little knowledge of the metro Chicago housing market and city dwellers making their first move to the suburbs to find their dream home. And find it again, as so many buyers become repeat buyers with Eileen and the team, as their needs change. Eileen also has personal experience in buying through all phases of the housing cycle. From entry level to move up, to larger homes, Eileen KNOWS the housing market in the northern suburbs because she and her family have lived it – all in Glenview and the surrounding communities. Eileen grew up on the north shore and has remained here to raise her family! Eileen's personal and working knowledge of all things Glenview and the northern suburbs makes her your first, best source in finding that ideal home. Her mission is simple: You define it, I'll find it.
Michael DuBray - Listing Manager and Marketing Specialist

Michael has been a member of the Anne Advantage team since 2011. When Anne visits your home for the first time, she will most likely be accompanied by Michael. He is there to assist Anne every step of the way from the first meeting until your home is officially entered in the multiple listing service (MLS). From listing input to creating and ordering high-end brochures Michael will work with you to make sure the marketing materials showcase your home in the best possible light. Michael and Anne will also put together a comprehensive marketing plan that includes print, internet, social media, and physical marketing to target the best potential buyers for your home.
Gary Gavula - Business Manager

Gary, the newest member of the Anne Advantage Team, has over 35 years experience in finance and commercial real estate. Gary's responsibilities include the analyzing of market trends, preparing and distributing of market reports and strategizing with sellers in periodic update meetings. Gary also handles all aspects of the transaction from the time of the signed contract to the date of closing. Gary oversees the scheduling of open houses and showings as well as obtaining detailed feedback from the showings and open houses to communicate to the sellers. With Gary on the team you will not only know all the activity on your home but with the entire North Shore market. Gary is also in charge of overseeing unique market and targeted advertising.