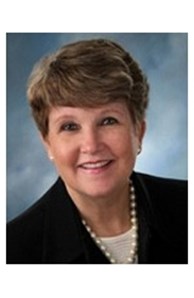 Broker
Email

Connie.Browne@cbexchange.com

Phone
Office

Glenview

1420 Waukegan Rd, Glenview, IL 60025-2121
More about Connie Browne
Connie Browne
Connie Browne recently celebrated 25 years in the real estate industry. She loves her job as a Realtor because she is able to combine her passion for real estate and helping people. She finds it is a privilege and a pleasure to be involved in these important life transitions either selling your investment or finding your next home. Connie enjoys helping families, individuals, and skilled investors purchase and sell properties on the North Shore. She works out of the Coldwell Banker Residential Brokerage of Glenview and serves the following communities: Glenview (Where she sold the first over $1Million home), The Glen, Northfield, Northbrook, Wilmette, Winnetka, Kenilworth, Glencoe, Lake Forest and the surrounding neighborhoods.
Your Ideal Home
Connie believes home ownership is still the American Dream. It is therefore always of the utmost importance to her that you love where you live. When working with families, she understands their needs for schools their children will love, trains nearby, amenities, and all of the lifestyle aspects that make up a home and community. For 40 years she has lived and worked in Glenview, raising a family in the local school district, and she's always happy to acquaint relocating buyers with this wonderful place to live. Matching the right home to the right buyer is always exciting and she looks forward to accomplishing this goal for you.
Listing on the North Shore
Marketing, Diligence, and Persistence are the tenants of Connie's sales success. As one of the first tear down representatives in Glenview, and a trusted Realtor of Northshore builders and architects she has the experience and market knowledge needed to take on any sales challenge. She will do everything it takes to make it work and will never give up looking for the right buyer for your home. She utilizes Coldwell Banker's vast marketing tools from customized brochures to extensive Internet advertising. Your home will appear on every major home search site including Zillow, Realtor.com, Trulia, Yahoo, Coldwell Banker National and Local (the latter of which receives over double the online views of any competitive brokerage), and over 60 more including your home's own website and unique url to ensure googleability. Connie's husband affectionately calls her, "a Closer", because once you have entered into negotiations she nurtures the contract to close with confidence and professionalism and gets the job done.
Community and Family
Connie has been a resident of Glenview for forty years. She attended high school in Wilmette and graduated from Edgewood College with a BS degree in Education. After teaching first grade in a school in Madison Wisconsin for two years, she moved to Glenview where she raised her family of one son and two daughters, who are now all thriving, successful adults all living in Chicago. All three children attended Glenview public schools including Glenbrook South High School. Connie has been actively involved in the Glenview community including the Lyon-Pleasant Ridge Parent Club, Springman PTA, the Glenbrook South Parent Club, and was a 'Scout' Mom. She loved supporting her children in all of their endeavors. By far her greatest joy and best role in life has been as Mother, and now Grandmother to 4 grandchildren all under age 3 (which keeps her busy and laughing!). Her Husband has also been actively involved in city organizations including the Village Board for 6 years and the Plan Commission for 7 years. Connie appreciates the support of her wonderful husband who is a patent attorney with a law practice in the city. She is currently living with her husband in the same home that they raised their family and continues to love where she lives on the North Shore.