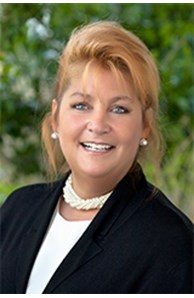 Broker
Email

valerie.frossard@cbexchange.com

Phone
Office
Laser Focused | Marketing Strategist | Fierce Negotiator
Awards

International Sterling Society
Designations
Accredited Buyer Representative (ABR)What's this? , Cartus Network Affinity Specialist (CNAS), Certified Negotiation Expert (CNE), Seller Representative Specialist (SRS), Short Sale and Foreclosure (SFR)
More about Valerie Frossard
Valerie Positions Her Clients For Success


Valerie Frossard is a trusted real estate professional who believes in positioning her clients for success, utilizing Coldwell Banker's comprehensive marketing platform integrated with cutting edge technology. Her business philosophy and real estate prowess is the foundation for which mutual trust and respect became the basis for her client for life relationships. Valerie prides herself in providing her clients unparalled customer service, offering a fresh perspective and skill set coupled with her solid work ethic, goes that extra mile, because "you matter".
Valerie is uniquely qualified with 35+ years experience in corporate business, construction management, and complex contract negotiations, which solidifies your real estate transaction with optimal results. Valerie offers a vast network of professional resources to help navigate through your real estate transaction, ensuring a positive and seamless experience.
Working as her client's advocate, Valerie makes sure to educate and communicate relevant and timely information throughout the home selling/buying process, which are critical elements to the real estate transaction, ensuring a successful outcome. Valerie's responsiveness, creating solutions and fierce negotiations quickly became trademark to her success.
How Valerie Serves Sellers:


Valerie Frossard has a team of graphic artists to create state of the art marketing materials for your home that will appeal to prospective home buyers. Valerie's strategic social media program includes posting up-to-date real estate trends to making important connections. Valerie strategically utilizes this significant platform to provide the information you need as well drive more buyers to your property. Valerie is dedicated to gaining the exposure you need for your exceptional home. Her program offers a number of customized resources designed to showcase your property. 88% of buyers begin their home search online. Valerie's comprehensive online marketing plan showcases each of her properties. This includes distribution with top websites including Realtor.com, Zillow, Trulia and ColdwellBankerOnline.com.
How Valerie Serves Buyers:


When working with Valerie Frossard, she will take care of all your home buying needs. From researching communities to showing you available properties to negotiation on your behalf, she will be with you every step of the way. When searching for your dream home Valerie will provide detailed information on any property currently listed for sale- whether itrsquo;s listed by Coldwell Banker or another real estate company. She will always give you her utmost attention, the attention you want, the attention you deserve. Simply stated, with Valerie Frossard you receive the ultimate result- a successful real estate experience.
Valerie Believes...
What Clients Say About Valerie....


"Valerie was wonderful all-around. We knew with her that we had somebody on our side, treating our goals and priorities as if they were her own.
Valerie was an asset for us as we negotiated back and forth (ultimately unsuccessfully) with a difficult and somewhat misleading owner. After finding ourselves back at square one, we were fortunate to have Valerie's guidance in finding something else to suit our needs.
She was proactive and coached us through everything- from deciding which neighborhoods to consider, to choosing the house, and ultimately through the application process and negotiations with the owner.
We were very lucky and very grateful to have met Valerie. We contracted with her to rent out the Chicago lakefront condo we were leaving behind, and were happy with that decision as well.
While professional and results-oriented, Valerie is also very sweet and clearly keeps her clients' best interests close to her heart, sensitive to what a challenging decision a move can be. We've maintained a personal relationship with her to this day, getting together from time to time. She is all-around a wonderful woman, and you will be in good hands with her as your representation." Daniel ~ Chicago, IL
"Outstanding agent. I have dealt with my fair share of agents and Valerie is above and beyond better than the average. Very professional, friendly, organized, easy to deal with and good at negotiating, and has high integrity. I couldn't have asked for more. She has been our buyer and listing agent and we will continue to use her and recommend her to everyone we know." Victoria ~ Lincolnshire, IL
My wife and I could not have a better Real Estate Professional. Her profound knowledge and precise recommendations for our purchase was absolutely exceptional. She was with us every step of the way and ensured we fully understood every step of the process. Valerie contains a quality that is hard to find in individuals today, care. Valerie took this word and created it into love with her dedication to finding our dream home and where we will start our first family. I am a veteran and she was very supportive of people who have served. I would challenge anyone who states they had a better experience than we did. We are forever indebted to you Valerie for giving us something so beautiful and making our first home buying experience fun instead of a difficult experience. We wish you all the best and there are not enough stars to rate you. There is absolutely no one else I would recommend. Valerie needs to be your next Real Estate Professional.
"Our agent, Valerie Frossard, was beyond helpful in guiding us to a home that fit our needs and budget. With both my wife and myself being long distance and at separate locations from the area Valerie went to various houses and posted videos and photos. She also contacted us on a regular basis particularly when a house came on the market that fit our "ideal home." This was extremely beneficial since we could only manage one weekend to look at these homes. That is just one example of how involved and accommodating Valerie was to us throughout this process. She has a gift for the job. Valerie was gracious to drive throughout 7 neighborhoods taking the whole day to turn around and drive us around the following day. Another great asset she brings to the table is her ability and perseverance in negotiating over contractual disputes. We will most definitely use her services in the future and would recommend her with the highest regards." Ryan and Stephanie ~ Mundelein, IL
"Valerie Frossard means business! Valerie helped my friends and I find housing that not only exceeded our expectations but was within our budget! Valerie's ability to coordinate between multiple parties efficiently made the business side of finding a home virtually stress free. When the time comes to move again she will be the first individual that I contact!" Zachary ~ Mundelein, IL
"We will highly recommend you to everyone we know as the most hard working, resourceful and caring real estate agent on the north shore" Carole ~ Glencoe, IL
Valerie was very easy to get a hold of, and made everything very easy for us. She went the extra mile to make sure everything went smooth, and that we understood everything that was on the lease. I highly recommend her! Tim ~ Lake Forest, IL
"We were impressed with Valeriersquo;s excellent communication skills and attention to detail. Due to her diligence we were able to buy and close on a new home within 6 weeks." Alan Ruth ~ Northbrook, IL
Designations, Certifications, and Awards


SRS - Sellers Representative Specialist
ABR - Accredited Buyer Representative
CNE - Certified Negotiation Expert
SFR - Short Sale and Foreclosure Resource
CNAS - Cartus Network Affinity Specialist
Military Relocation Certification
Corporate Relocation Certification
Destination Departure Services
Brian Buffini Outstanding Achievement for Most Leads and Closed Sales
Brian Buffini Peak Producers
Coldwell Banker Rookie of the Year
NAR - National Association of Realtors
IAR - Illinois Association of Realtors
NSBAR - North Shore-Barrington Association of Realtors
MRED - Midwest Real Estate Data
What Does Home Mean?


Areas Service

Valerie Frossard , a Realtor with Coldwell Banker, specializing in residential real estate on the North Shore, Chicagoland and surrounding areas. Her specific areas of expertise include Bannockburn, Buffalo Grove, Chicago, Deerfield, Evanston, Glencoe, Glenview, Gurnee, Highland Park, Kenilworth, Lake Bluff, Lake Forest, Libertyville, Mettawa, Northbrook, Northfield, Niles, RIverwoods, Skokie, Wilmette, Winnetka, and Vernon Hills. Please contact Valerie Frossard for all of your real estate needs in Lake and Cook County at Valerie.Frossard@cbexchange.com or call 224-223-2330.