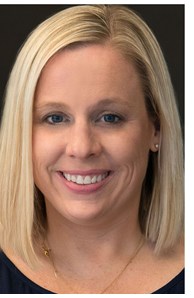 Managing Broker
Email

Tricia.Riberto@cbexchange.com

Phone
Office

La Grange

219 W Hillgrove Ave, La Grange, IL 60525-2301
Connect with Tricia
Designations
Certified Negotiating Specialist (CNS)
More about Tricia Riberto
Introduction
Tricia Riberto serves as the Managing Broker/Branch Manager at Coldwell Banker's office in La Grange, Illinois. Her office serves La Grange, La Grange Park, Western Springs, Brookfield, Countryside, Riverside, North Riverside, Westchester, Oak Park, River Forest, Indian Head Park, Burr Ridge, Willow Springs, and Hinsdale, among other Near West Suburbs.
For Affiliated Agents
Before Tricia took on her role in management Coldwell Banker, she was an independent sales agent in Chicago and ranked in the Top 2% of Coldwell Banker Realtors Nationally, and consistently ranked amongst the Top 5% of Realtors in Chicago. In what proved to be some of the most challenging years in the real estate industry (2008, 2009, 2010) Tricia grew her business by leaps and bounds
.If you are a newly affiliated agent, feeling lost in the business, or a seasoned affiliated agent that needs help with technology, marketing and systems, let Tricia show you the way to grow your business. She takes her knowledge, experience, and passion and offers independent agents with personal business strategy sessions to help them grow their business, streamline their processes, leverage all of the marketing Coldwell Banker offers, and learn technology from the ground up. Tricia takes pride in getting in the trenches to help agents succeed and reach their goals.
Proven Results
"In 2011, I agreed to let Tricia take the lead on my marketing and technology initiatives. I focus so much on my clients, market expertise and my current deals, that I don't always have time to think about what else I should be doing from a marketing/tech standpoint. I trusted Tricia to help take me to the next level. I can happily report that this past year my business has grown from $13,000,000 in closed sales to $16,000,000 as a result of the systems and initiatives we have put in place. I recommend Tricia to any seasoned agent looking to get to the next level." - Joe Thorne, #1 Coldwell Banker Agent, La Grange, IL.
"We feel very confident doing what we do, but everyone needs to be pushed once in awhile. Tricia challenges our thinking, holds us accountable to run our business like a business, and teaches us how to do business in this ever- changing technological world. Tricia brings a wealth of knowledge and experience to our business, but also a new way of thinking. We are more energized and enthusiastic about our business than we have been in years." -- Celine Heraty & Jean Christensen, Heraty-Christensen Group
"I couldn't be happier at Coldwell Banker. I know I made a great choice and great change. As a newer agent, I feel confident my business will continue to grow here as a result of the training, support, resources, and education. Tricia Riberto, my manager, Rose Mary Woodley, my mentor, and the entire support staff here, are an unbelievable team to work with. " -- Lindsey Pann Paulus
For Buyers & Sellers
If you are a buyer or seller looking for a great real estate agent in the area, please contact Tricia to be connected with the right real estate agent to fit your needs!
Tricia on "Today's Market"
"My team and I are excited for the real estate market in 2014! 2013 proved to be a great year for homeowners across Chicagoland. For the first time in several years, we had great news to report to sellers about the values of their homes. We saw record level appreciation in areas such as La Grange, which experienced an 11% gain in average sale price. We are encouraged by the amount of buyers we have waiting on the sidelines looking for homes to buy while the amount of homes on the market continues to remain low. The recession is over and Coldwell Banker is moving full steam ahead!" - Tricia Riberto
Biography Information:
Tricia Riberto was born into a real estate family tradition that began with her grandfather on the South Side of Chicago in the early 1950's. Tricia's grandfather extended his passion to several of his own children and grandchildren to create a family full of top-producing Realtors. After graduating from Purdue University, Tricia immediately followed her family legacy and joined Coldwell Banker. By the age of 30, Tricia had managed her own Real Estate office that was affiliated with 50+ Realtors and achieved the status of "Top Producer" by the Chicago Association of Realtors.
In Tricia's spare time she is an advocate for Pets and Pals Charities and the Coldwell Banker Charitable Foundation. The foundation contributes to 28 local housing related charities including the Ronald McDonald House, 1-800 Runaway, and Homes for Heros. Tricia resides in La Grange with her husband Russ and her daughter Catherine.