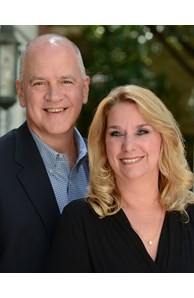 Phone
Office

La Grange

219 W Hillgrove Ave, La Grange, IL 60525-2301
More about the Team
Meet The Hanscom & Ellison Group
Doug Hanscom and Judy Ellison bring their years of successful individual real estate brokerage together to offer a dynamic marketing team.  With over 1300 combined sales and 35+ years of experience, Doug and Judy have assisted many clients selling or buying in all kinds of economic markets.
With a refreshing and pro-active approach, the Hanscom & Ellison Group embraces the specific needs of each client.  A personal touch assures each client of their "hands-on" philosophy of treating every client with genuine respect and caring.
Their knowledge of West Cook County and DuPage County is a result of residing and raising their families in the community for decades.  They have direct communication with their clients and truly "go the extra mile" to make every transaction smooth and successful!  Doug and Judy welcome questions, provide support services and serve as excellent negotiators.  The Hanscom & Ellison Group welcomes you to join their satisfied circle of clients.  Let them "move you!"   Visit www.hanscomellisongroup.com.