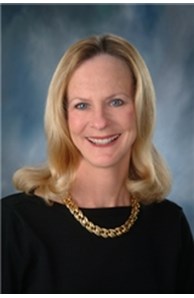 Broker
Email
Phone

Market Lake Forest Office

675 Forest Ave, Lake Forest, IL 60045-1813
More about Marcia Rowley
BUSINESS PHILOSOPHY


Marcia's main goal is to educate her buyers and sellers so they are 100% confident with the decisions they make whether buying or selling. There is so much information on-line today agents need to bring more to the table than just showing properties or taking a listing. Analyzing data for a purchase or designing a specific website for a listing which will draw a buyer in - even before viewing the property- are all tools she brings to the table. Each contract negotiation brings its own unique challenges. With almost 30 years of experience behind her you can count on Marcia to bring you strategic and skilled negotiations.
Owning a home may be the single largest investment an individual makes in their life and she is intensely aware of the importance of this item in their portfolio and in the emotional aspect of their lives. Marcia brings hard work, honesty and a real love of what she does to each and every transaction.
Five Star Professional Award Winner Since 2015:
This coveted award is based on peer and client recommendations as well as market performance
2018 and 2019 - International Sterling Award - Top 17% of all realtors internationally for closed volume
2016 and 2015 - #1 Agent (non-team) in the Lake Forest Office for closed sales volume closing on over $33,000,000 in
sales transaction. International President's Circle - Top 7% of all Coldwell Banker agents internationally
2014 Diamond Society - Top 9% of Coldwell Banker agents internationally
Since 2000 Marcia has been both ranked as a top-producing agent in the Lake Forest/Lake Bluff markets
AREAS OF EXPERTISE:


Marcia has been selling real estate on the North Shore since 1992. She knows her local market and goes out of her way to make sure her clients are confident in their choices. Her vast knowledge of the local market allows her to sell a $140,000 condominium to a $6,800,000 luxury single family home A good broker wears many hats and she tries to provide her clients with unparalleled service.
COMMUNITY INVOLVEMENT:


Marcia has served on a number of boards but is currently focusing on her buyers and sellers and her family. She has served on the following boards:
The Associate Board of the Rehabilitation Institute of Chicago
The Associate Board of the Lake Forest Open Lands
The Junior League of Chicago, handling all insurance matters
The Lake Forest Chapter of The Infant Welfare Society of Chicago - Sustaining member
The Shelter Club of The Allendale Association - Sustaining member
PERSONAL BACKGROUND:
Marcia has been a resident of Lake Forest since 1981 raising three children in the private and public school systems. Prior to becoming a broker she was a vice-president with an insurance agency handling Risk Management for international companies for 14 years. She has a love of architecture and brings enthusiasm every day to both her buyers and sellers. Her many repeat clients can attest to her integrity, knowledge and complete dedication to their goals of selling or buying a home. Recently she has made a move to Boca Grande, Florida. She is licensed in Florida where she is selling luxury residences but she continues to serve her Illinois clientele with a strong local team.
EDUCATION AND DESIGNATIONS:


Bachelor of Science - Business Administration - University of Kansas
Certified Relocation Specialist - Buyer and Seller
Cendent Mobility Marketing and Inventory Specialist
Member of the Illinois Association of Realtors
Member of the North Shore/Barrington Board of Realtors
Member of the Englewood Board of Realtors - specializing in sales on Boca Grande, Florida
Member of the National Association of Realtors.