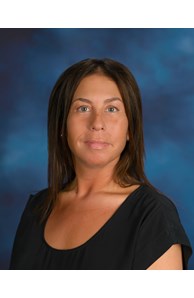 Sales Associate
Email

amy.grossman@cbexchange.com

Phone
Office
Amy Grossman Biography
More about Amy Grossman
Amy Grossman's Real Estate Experience
Amy Grossman has been in the real estate industry for over 16 years. Her love for real estate
came at an early age when she went to a job site with her father, a real estate developer. Amy's
interest in real estate continued to grow and after college she began in the family business of
owning and operating commercial shared office spaces. Amy's business instinct grew stronger
and more profound and she took the company with from a single-location to a multi-location
business with facilities in all of the major Chicagoland office space markets, including downtown
Chicago.
Amy takes her vast experience and knowledge in the commercial real estate industry and
applies it to residential sales. Her passion for homes and eye for interior design make this a
natural overlay of skills.
She uses an analytical approach to meeting the objectives of buyers and sellers alike. Amy
loves to negotiate and understands that you work hard for your money. She works hard to
ensure sure you are on the winning side of every transaction. Whether your needs are
residential or commercial, Amy will work smart and hard to meet your goals.
While operating and managing her family's commercial real estate business, she worked with
an array of clients in different industries and helped carve out their workspace needs in a
competitive commercial real estate market. She negotiated hundreds of commercial office
leases, on behalf of both the tenant and the landlord. Amy's dedication, hard work, integrity and
competitive negotiation style led her to becoming a well-known industry executive.
On a more personal note, Amy has lived in the Chicagoland area all of her life and currently
resides in Deerfield. She attended college at the University of Vermont in Burlington and hopes
to one day learn how to ski. In her spare time, Amy loves working on projects around the
house, attending sporting events and trying new restaurants. Her passion for everything real
estate is not a job, it's Amy's lifestyle.