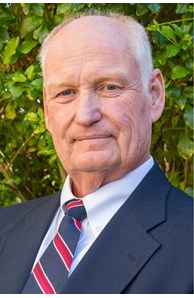 Broker
Email

Mark.A.Neish@cbrealty.com

Phone
Office
More about Mark Neish
I have a reputation for exceptional professionalism and timeliness in the performance of my duties to clients. I consider it imperative to be responsive to my clients and endeavor to answer every call when it comes. If I cannot for some reason, you can expect a quick response from me. I firmly believe in a straight-forward, honest approach, devoid of hype or false promises. If you are considering either buying or selling a home, I would be honored to represent you as your real estate agent.
Over the years, I've had success in selling properties that have been on the market with other agents for a considerable time, without success. I believe that it is safe to say that nobody puts in the type of effort that I do in regard to finding buyers. In most years, I will do approximately 100 open houses, in an effort to meet people, who are currently looking for a home. Taking a tenet from my old playing and coaching days, no one is going to outwork me.
On the buyer side, I take considerable pride in the fact that clients of mine do not experience the dreaded "buyer's" remorse, after purchasing a home. I take the necessary time with my clients and do thorough research on properties to make sure that they are delighted with their new home. Buying a new home is one of the biggest decisions that folks can make and a decision that should be carefully considered. As I often tell my clients, in these situations, it is best to "make haste slowly."
I came to real estate years ago, after a career in education. I began as a teacher (primarily High School, U.S. History) and coach (Head Football, Head Golf). After serving 16 years in the classroom, I went into school administration, serving as an Assistant Principal/Athletic Director and High School Principal in large schools. Along the way, I earned a Master's Degree in School Administration and Doctorate Degree in School Leadership, both from Kansas State University. Obviously with this background, I have a great regard for school and public employees and enjoy helping them fulfill their housing needs.