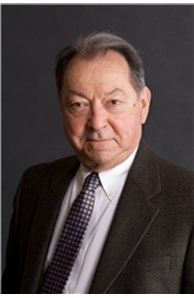 Broker
Email

Bill.Avgerin@cbexchange.com

Phone
Office
Connect with Bill
Languages other than English
Greek
More about Bill Avgerin
Education and Training
Masters degree in Biology (Anatomy); Certified Mold Inspector.
Personal Background

I have been in Real Estate since 1993. My main thrust has been in residential, with some commercial from time to time. Sometimes I resent the work because it keeps me from my hobbies; painting, tennis, sailing and reading.
Much has changed since I first started. Real Estate was easy in the, "old days", we carried a book with listings and drove clients (prospects) to view the homes. The public knew very little about the machinations of our trade and relied on our experience to guide them.
Fast forward: Real Estate has become complex, with stricter regulations and more confusing forms to fill out. There are no "listing books", just computers and cell phones and the internet. Clients now tell us what they have already researched on the web. Our role now is to explain the new forms and make contacts by e-mails. We have become translators of online information.
As a Broker working in this present age, I have had to adjust to this new way of helping our clients-which brings me to why a prospect should choose me over another Broker. I have tried to combine the best of both worlds, the old and the new. That's why I've partnered with Coldwell Banker, the oldest Real Estate company in the world, at 110 years, yet also one of the leading technology companies in all Real Estate. We have the wisdom of yesterday and the cutting edge approach to tomorrow. Call me today.