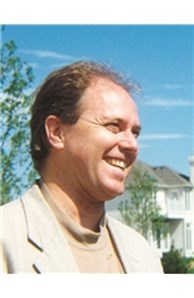 Broker
Email

David.Foote@cbexchange.com

Phone
Office

Naperville

1212 S Naper Blvd Ste 122, Naperville, IL 60540
Connect with David
Awards

USAA Certified Agents
More about David Foote
Business Philosophy
I don't SELL homes! As a Residential Real Estate Consultant, I provide whatever information necessary for a buyer or seller to make intelligent decisions regarding residential real estate. With this the home will sell itself .I bring 24 years of expertise into their equation. As a consultant I provide:
Information about the home and area
Support with a team of professionals to get the job done
Creative ideas and vision for marketing and seeing a home's future potential
Moral Support
There is enough pressure and anxiety in the home buying and selling process and they don't need me to add to it. I'm here to clarify and make their decision the right one for their needs now and in the foreseable future. When the information is good, the home will sell itself...it literally becomes clear which home and community meets their needs.
Areas of Expertise
New construction: knowing the process from vacant land to moving into the home and all the steps inbetween and also knowing the differences between a production builder and a custom builder can really avert potential problems between a buyers expectations and the reality of the new home construction process. What you see and what you get for your budget can be a huge difference. I help to keep the expectations in line with reality.
Resale homes: by knowing new construction, and having 24 years of home inspections, I have been educated to "seeing" potential problems with homes on either side of the transaction. Alerting a buyer to a problem before they buy can save them lots of money and problems before they purchase. With sellers, I can troubleshoot issues that a buyer or home inspector may see that may cost them a sale. Being proactive with fixing some things around the home can add value or make the home sale process go a lot smoother with less anxiety.

First time home buyers: are just fun to work with. It's almost like selling a home to one of my kids: they are cautious; they are wanting advise and good input on a home or neighborhood and; they need patience and lots of information and sometimes moral support that they are making the right decision. Assisting a first time buyer is very gratifying.
Estate Liquidations (downsizing): This is rapidly becoming a a market niche for Dave. As the baby-boomer generation retires, and the older generation moves to nursing homes or pass on, there are special considerations with a whole host of new resources required to get homes to market and to sell. The SRES designation (Senior Real Estate Sales expert) training and many estate liquidation sales in his portfolio of sold properties, Dave has the resources and the experience to evaluate and the patience to successfully consult and market these kinds of properties.
Education and Designations
Realtor
Broker
Graphic Designer (12 years in commercial field)
Masters Degree in Medical Illustration & Photography
E-Pro
NHS (New Home Specialist)
Relocation Certified for Buyers and Sellers
SRES (certified Senior Real Estate Specialist)
Awards
President's Elite 1999 thru 2005
Presidents Circle 2005 thru 2007
Ranked in the Top 3% Internationally with Coldwell Banker since 1998
Over $9 Million is sales volume a year since 1998
Serving All Of Your Real Estate Needs
A proactive educational approach, combined with my 18 years of experience keeps the Buy-Sell process as simple and trouble free as possible. "One step at time" is the best approach to a sometimes complex process.
The industry has become Technology Driven with the advent of the Internet, smart phones, Twitter, Facebook and many other social networking sites. But ALL of those are aimed at "getting the business" to the Realtor. Once connected with an agent to shop for homes in person and get good reliable information and coaching on how to differentiate one home over another is the next step of about 9 total. The actual transaction is where you really need the assistance of an experienced agent.
The real estate transaction process is really quite simple in theory. In practice, though, it can get confusing and tedious with technology, misinformation from media sources or family, a bad appraisal, difficult sellers or buyers and maybe a dual offer on the home. Throw in the mix some unusual financing or an uncooperative attorney and the situation can get dicey very quickly.
There is no substitute for the personal attention from an experienced realtor like David Foote who is backed by a team of hand-picked professionals to see the transaction through to completion. By keeping the variables in a transaction to a minimum, and working with a team of professionals that have been known for delivering service and expert advice, the process can be a very smooth and seamless transaction.
Personal Background
From school, Dave has a masters degree in Medical Illustration and Photography. His first career for 12 years was commercial production of audio-visual shows and permanent installations for museums and trade shows. There he started as a board artist then Art Director, Creative Director and ultimately as Vice President and Senior Creative Director at one of Chicago's largest firms on North Michigan Avenue.
When the recession of the early 1990's destroyed this industry worldwide, Dave started a new path in Residential Real Estate.
In 1991 he started at Coldwell Banker and was named Rookie of the Year his first term. Since then he has grown his business to where it is 18 years later. Currently Dave is still in the top 50 agents in the Chicagoland area.
Dave got 2 children through private colleges without burdening his kids with school loans and had one heck of a wedding bash for his eldest daughter. A recent happy and joyous addition to the family is his grandson Matthew, born February 2007.
Dave really enjoys his semiannual fishing trips to Ontario, Canada...away from phones, TV's, radios and the world! 7 days of catching Walleyes and Northern Pike and perhaps some large mouth Bass is just a wonderful way to put a new perspective on the world. He also likes to vent his creative energies by working in his private studio creating his fine art of Stained glass, photography and paper relief sculptures.
Communities I Serve
Naperville
Aurora
Plainfield
Oswego
Montgomery
Batavia
Geneva
Wheaton