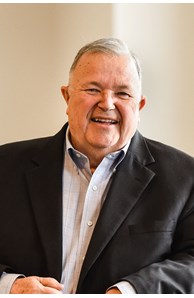 Broker
Email
Phone
Team

Market Naperville Office

1212 S Naper Blvd Ste 122, Naperville, IL 60540
More about Gary Leavenworth
Customer First Philosophy
There are many reasons why Gary has excelled in this profession but it is primarily because of his integrity, market knowledge, marketing savvy, keen negotiation skills and deep network. He knows that putting his clients first is key, and this has ultimately become the hallmark of his business.
Communities Gary Serves
Since 1982, Gary has dedicated himself to Naperville and the immediate collar communities in an effort to provide the best service available.  Gary has also made it his business to develop rock solid working relationships with the best agents outside his service area to serve you.  Please do not hesitate to contact Gary for a referral to the best agent in your area of need.
Professional Background
Other than a two year stint in the US Military, selling Naperville area real estate has been Gary's lifelong profession. Gary started his real estate career with Coldwell Banker in 1982 when he was just 26 years old and was awarded National Rookie of the Year. Over the past forty plus years, Gary has had many opportunities to grow within his chosen profession which includes the creation of his own full service real estate company, Leavenworth Realty, from 2002 to 2015 before returning to Coldwell Banker.  
Personal Background
Gary was born and raised in Plymouth, Michigan.  Gary has been a resident of Naperville since the summer of 1978 when he met and later married to his wife, Pam who is a Naperville native and also a Realtor with Coldwell Banker. Gary and Pam have two married children and four grandchildren.
Community Involvement
Gary personally contributes his success in real estate to his committed efforts to give back to the Naperville community with many civic organizations including serving three terms on Naperville Plan Commission where he took a leadership role in molding the greater Naperville community that we enjoy today. Serving on Naperville's Plan Commission for nearly a decade provided Gary with a very unique perspective of the community as a whole that most Realtors never gain which in turn is a great benefits to his clients and fellow Realtors alike.  Currently, Gary serves on a local non-for profit that provides affordable housing area senior citizens called, Naperville Elderly Homes Inc. and enjoys guiding seniors and their families through the often challenging transition process from the joy of home ownership to a scaled down condominium or assisted/independent living facility.
Customer Testimonials
"I have known and worked with Gary for more than a couple of decades. He is not only a friend, his professional talents cause me to refer Gary to every situation where he might be able to help … and he always does. Gary is always client-focused, responsive and trustworthy. Further, Gary is a "relationship person" and not just the "transaction-guy". He is not only a standout in his profession, Gary's work and focus on the Senior Citizens is a gift to our community. If you ask me for a real estate recommendation, I will send you to Gary and Coldwell Banker. - S. Anderson
"We worked with Gary on three separate occasions to purchase and also to market our homes. Gary is the ultimate professional. He has deep knowledge of the greater Naperville market and works to properly position and creatively market your home. He pays attention to detail and will offer constructive advice to aid in the marketability of your property. You can trust that Gary will work hard on your behalf to make sure that you're completely satisfied in the purchase or the sale of your property. I highly recommend Gary." - J. Hoyer
"My husband and I have known Gary for almost 10 years. He helped us sell our previous home and find the current house we're in. Gary was with us every step of the way. Since we were still quite young at the time he provided us with valuable input and feedback about what to look for, what to ask for and what to seriously consider. We trusted him and had every confidence that he always had our best interests in mind. He did his work with purpose and provided excellent customer service. We were glad to repay him in kind when we recommended him to a good friend of ours who had to move out of state for work and needed someone to help him find a renter for his condo. Our friend was very pleased with the result. Anyone who works with him can be guaranteed quality, integrity and expertise." -B.Menzies