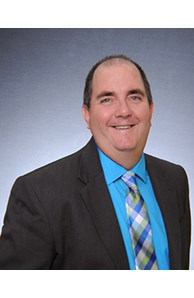 Branch Vice President
Email

john.carlson@cbexchange.com

Phone
Office

Naperville

1212 S Naper Blvd Ste 122, Naperville, IL 60540
More about John Carlson
John Carlson a Leader with Integrity
John Carlson, Coldwell Banker Residential Brokerage Manager, partners with more than 150 affiliated-Realtors representing some of the finest listings in the Western Suburbs of Chicago. Backed by a full service company, John and his independent agents offer their clients professional representation in the sale and purchase of their home. But it doesn't stop there. Each agent is dedicated to extraordinary customer service. They build clients for life. John built his partnership on a solid foundation of honesty, knowledge and earnest diligence. He was appointed manager in 2003.
John offers individual guidance and coaching to each independent agent providing the support that will help them grow their business and sharpen their skill set. John is a non-competing manager, which allows him the time to help grow the agent's businesses and not his own. John was a President Elite agent when he was selling, so he knows how to grow a Real Estate career. The staff has one job and on job only--to aid the agents in growing their business and they are excellent at this one job. We are a National Brand, that operates as a nimble small Boutique.
The culture in the Naperville office can be summed up in one word "collaborative." This office has a unique vibe and the gift of helps. The office is not an office, but a family of Realtors®. The group truly enjoys each others company. John hosts weekly informal, industry related conversations with agents, staff, and affiliated partners via "Java with John". We have quarterly after hour events at local establishments, an office picnic in August, an annual International Pot Luck in the office, monthly golf outings, and a rousing Holiday Celebration. These are just some of the events the Naperville office has in store every year. We do all this, while controlling the inventory and maintaining one of the highest market shares in our marketplace. This is a truly remarkable place to grow your business, while saving you time and money!
Business Philosophy
With a hands-on approach, John strives to offer affiliated agents guidance that they can use to become more productive and successful through ongoing education, associate development events and monthly one-on-one personal business strategy. He taps into the tools and support of the Coldwell Banker brand. The office has a strong support staff that understands the needs of its affiliated agents and provides excellent customer service. The office culture is one of true giving.
Areas of Service
The office serves and has extensive market knowledge of Central DuPage County.
Designations and Awards

bull; Member of the Naperville Chamber of Commerce
bull; Accredited Buyer's Representative - ABR
bull; Rasmussen College Business Advisory Member 2014-2019
bull; Member of Professional Standards Committee 2007-Present
bull; President's Club Manager 2012, 2013
bull; Chairperson of Mainstreet Organization of Realtors Professional Standard Committee 2017
bull; Licensed Realtor since 1991
Community Service
You get by giving--plain and simple. John is involved with a group of affiliated agents who quarterly visit the Ronald McDonald House near Children's Memorial and provide dinner and comfort to families whose children are being treated at the hospital.
Background
After graduating Augustana College in 1985 with a Business Administration degree with an emphasis in Accounting, John quickly became an Accounting Manager at ECM Motor Company in 1985-1989. John them moved onto Tommy Armour Golf where he was the assistant to the Controller. Although Accounting was providing a good life--something was missing--helping others. John decided in February of 1991 to try his hand at selling homes, and this decision led him into a career of helping other and selling homes. John's analytical skills and business knowledge put him on the fast track to success. In 1991, John was the Rookie of the year in his office and in his second year he was the top agent in the office, a title he held for 8 consecutive years.
John treated Real Estate as a job and would not be outworked by anyone. His tireless work and dedication to the job allowed him to raise to the top of the company in awards, such as the prestigious President's Elite and Diamond Awards, year over year. Still, there was something missing--the servanthood. Although John was helping others, he needed to broaden his reach. John took his Broker's license and decided to put it to use, undertaking the Branch Manager responsibilities of the Rolling Meadows office in 2003. John grew the office and was then appointed to run the Naperville office in 2007, a job he has unto this day. John says "this is my office and my tribe--Naperville has become my work home, and I could not be more proud of the accomplishments of these agents and our staff. It is a truly special group that I work with each and every day."
Communities I Serve
Naperville
Plainfield
Bolingbrook
Westmont
Woodridge
Lisle
Lombard
Aurora