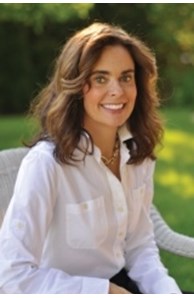 Broker
Email

monica.obyrne@cbexchange.com

Phone
Office
More about Monica O'Byrne
Business Philosophy

Monica O'Byrne is a full service Realtor/Broker with Coldwell Banker Residential Banker Brokerage in Schaumburg, Illinois. Her primary focus is delivering the highest level of customer service and satisfaction to all of her clients. She prides herself on taking the time to get to know them personally and listening carefully to their real estate needs and preferences.
She is completely dedicated to her clients and will do what it takes to help them find the property that not only meets their needs, but one that they will love and be proud to call "home". For her, the relationship goes far beyond the sales transaction. Her goal is to build life-long relationships with her clients.
As part of one of the leading brokerages in the Chicago land area, along with being a member of the successful Schaumburg sales team, Monica O'Byrne can offer you all of the tools and support you need whether you are buying, selling or renting properties. She will work hard to help you satisfy your real estate needs.
She was born in Winfield, has lived in Bloomingdale, Medinah and currently resides in Itasca, Illinois. (She has been an "Itascan" now for 21 years.) She has lived in Chicago's western suburbs most of her life and is therefore very familiar with the different areas and what unique qualities each has to offer.
Areas of Expertise

Monica O'Byrne brings specialized skills and areas of expertise from her years of experience in the sales of luxury building materials, construction, interior design and education.
She has had the opportunity to work closely with homeowners, builders, designers and architects in the processes of remodeling, redesign and new construction. In fact, she has been the G.C. on both of her family homes. This makes her quite knowledgeable regarding building practices, materials and local codes. As a result, she can bring tools and abilities to the table that not all realtors can do. Her father is an accomplished custom home builder and she grew up in a household where she was very involved in that demanding business. When she walks through a home, she does not just see the wall color and tasteful furnishings. She actually understands what has gone into the construction of the residence and has a keen eye for the details.
From her years as a teacher, she has learned to be patient and persistent with her clients. She knows how to educate them on all of the intricate nuances of the buying and selling process. She will never pressure the client to make choices. She will take the time to explain, research and guide them in a direction that works best for their unique situation. She works hard, is prepared, and always does her "homework".
Education, Awards and Designations

-Masters of Arts Degree in Teaching, National Louis University, Evanston
-B.A. University of Illinois, Champaign-Urbana
-Former Teacher, Bloomingdale District #13
-2013 Sales Person of the Year, Signature Innovations, Elk Grove Village
-Notary Public
Client Testimonials

"Monica has a great attitude. She was very thoughtful about everything. Thanks to her, we found a house quickly and were desperate to find it in the short amount of time that we had. She was always keeping in touch with us by returning calls and e-mails. It also was a pleasure to talk to her when we would meet her at a house for a showing because she has such a great personality. So there is no doubt we will call Monica when we need a realtor again." - Chyngyz & Aisuluu K.
"We most truly wish to thank Monica for her excellent counsel, advice and attention to detail in our recent purchase of a Bloomingdale townhome. Her research and knowledge of the property helped us greatly in making our decision. We deeply appreciate the amount of time and effort that she exerted to give us the confidence in choosing the right investment property for our needs. We thank her once again for her sincere and dedicated professional assistance. Continued success to her in her career." - Bill & Joyce T.
Communities I Serve
Monica O'Byrne is very familiar with the western suburbs of Chicago. Her specific areas of expertise include: Itasca, Medinah, Wood Dale, Roselle, Bloomingdale, Elk Grove Village, Schaumburg and Arlington Heights. She is a local real estate professional with national connections and can assist you with your real estate needs anywhere in the United States. Please feel free to contact her directly by phone @708-471-2276 or by e-mail @ monica.obyrne@cbexchange.com.