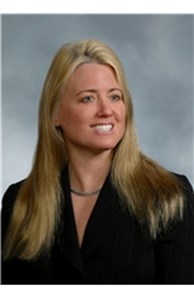 Sales Associate
Email

Suzan.Acosta@nemoves.com

Phone
Office

Beverly

50 Dodge St Ste 105, Beverly, MA 01915-1786
Connect with Suzan
Designations
Certified Negotiation Specialist (CNS), Green Designation (Green), Senior Real Estate Specialist (SRES)
More about Suzan Acosta
Suzan Acosta is a full time Realtor who is dedicated to customer satisfaction with a penchant for detail and service, a proficient and tenacious negotiator.Suzan thrives on working with Sellers and Buyers in challenging situations , and assisting them to achieve their optimal transaction price. Suzan is respected by her peers and clients alike for her honesty and professionlism.
Business Experience

Saks Fifth Avenue , Boston, MA
McDermott & O'Neil Associates: Public Relations , Boston
The March Company Boston
Rothschild , Unterberg, Towbin Boston
Professional Achievement

Licensed Real Estate Agent , Commonwealth of Massachusetts
Member,Massachusetts Association of Realtors
Member, National Association of Realtors, Member of MLS
NAR GREEN Designation, SRES
Certified Negotiation Specialist
Education & Certification

Manchester by the Sea , High School Class of 1978
C,D.A. Designer School of Fashion Design
Northeastern University Political Science
Continuing R.E. Education Massachusetts Association of Realtors
Rittners School of Floral Design
Community Involvement

Devoted to Animals Welfare
Coldwell Banker Cares , with every paycheck I earn a certain percentage I give to Coldwell Banker Cares Foundation.
Volunteer at Northeast Animal Shelter , Salem Ma
NSAR Committee of Government Affairs 2010-2012
Community Servings " Pie in the Sky"
Business Philosophy
In business and life, you're going to have to find your own path... for work and personal life. It took me years to learn what I know now, and I am still learning. My philosophy is don't make excuses, make improvements, focus on solving problems. Don't stop when you're tired , stop when you're done, it doesn't matter whether I am exhausted or feel that I've put enough hours in the day; I just don't ever stop until things are done. Honesty is key and the best advice you will ever get is the truth. The truth may hurt, but it will save you time and money. Work in silence and keep your success to yourself , I truly believe this, but in Real Estate it's all about putting your success out there and marketing yourself, but the one thing you should protect is your reputation. Your reputation will affect any new business ventures you may try to get later. Be kind and helpful that if someone spoke badly about you, no one would believe that person. The lesson that took me the longest to learn is that you have to help people to get what they want, and you can achieve what you want. Always surround yourself with the best you become the best.
Awards And Designations

Code of Ethics Certified
Green Designation
SRES Designation