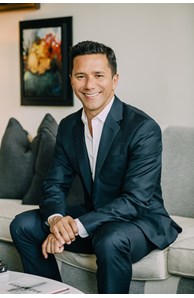 Sales Associate
Awards

International Luxury Alliance

International Society of Excellence Team
Languages other than English
Spanish
More about Ricardo Rodriguez
NAHREP #1 Latino Agent in the US - 2018
WSJ Top 100 Agents/Teams in the US - 2018
Coldwell Banker's #1 Team in New England - 2017
Boston Magazine's Best of Boston, Best Real Estate Agent - 2016
I believe that real estate is more than a transaction. It is not just about working with a buyer, a seller or a real estate developer. For me it is about understanding how people live. That is what makes the difference.
For the past 14 years I have worked tirelessly to make sure that every day the core principles of my business are the defining blocks of how my associates and I do things: with Integrity, Professionalism Results. For our clients, towards our colleagues and to the community.
Starting Ricardo Rodriguez Associates has been one of the proudest points in my career. It has provided me the opportunity to mentor and work with some of the brightest agents in the industry while exponentially growing my capacity to do my business. We have been able to build a team that redefines how this business is done.
We help our buyers find not just a place but a perfect home. We work with our sellers, not just selling their homes or new construction projects but marketing them, by creating a personalized, smart cutting-edge strategy, allowing for maximum market penetration combined with perfect pricing.
I am truly grateful for what we have accomplished.