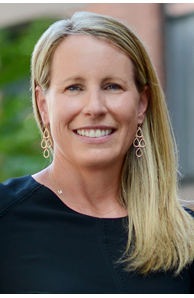 Sales Associate
Email

Suzanne.Troyer@nemoves.com

Phone
Team
Office
Awards

International President's Circle What's this?
Designations
Luxury Property Specialist (Luxury Specialist)
More about Suzanne Troyer
About


Suzanne has lived in the Boston area since 2000 when she moved to Beacon Hill from Manhattan. Before moving to Hingham in 2011, she also called the South End and South Boston home. Suzanne has spent over twenty years in the securities industry starting her career at Morgan Stanley in NYC. When she moved to Boston in 2000, she joined HarbourVest Partners, LLC as the firm's equity trader and public market specialist. In 2006, she started at Whale Rock Capital Management LLC, then a start up technology focused hedge fund, where she served as Chief Administrative Officer helping to grow the firm to 10 employees and over $1 billion in assets under management.
Suzanne has had a passion for real estate ever since 2001 when she purchased her first condominium in the South End. She decided in 2015 that it was time to turn that passion into a career in real estate. Suzanne's years of residing in the area has given her an abundance of knowledge about Boston and the South Shore. She utilizes her local knowledge, eye for details, and knack for numbers from her years in the securities industry to ensure that her buyer and seller clients receive the best service possible
Suzanne lives in Hingham with her husband and two young boys.
SARKIS | TROYER TEAM
Melinda and Suzanne have been selling Boston real estate with a commitment to excellence for over 17 years. The Sarkis | Troyer Team area of expertise includes but is not limited to the marketing and selling of luxury homes and condominiums in The Back Bay, Beacon Hill, South End, Seaport and the South Shore – specializing in Hingham.
With a steadfast dedication to evaluating each client's unique needs and finding them that ideal property to call home, The Sarkis |Troyer Team possess a natural repertoire of dynamic qualities that set them apart and enable them to successfully procure the goals of the discriminating buyers and sellers they represent.
Their unrelenting work ethic, loyalty, and integrity are among the many reasons Melinda D. Sarkis & Suzanne R. Troyer are so well respected not only among their clients but also their colleagues.
Testimonials


Melinda and Suzanne were an invaluable asset in the purchase of our Boston home. They work seamlessly as a team, offering the perfect blend of proactive expertise with on-the-ground savvy, which was critical as the market in the city is highly competitive and fast moving. When we were ready to purchase, they moved quickly and efficiently, always advocating on our behalf with keen negotiating skills and a professional demeanor . Our experience was outstanding, and we will enthusiastically work with them on our future real estate ventures!
Rachele & John, Charlestown
"Suzanne made our transition to Massachusetts completely stress free. She began communicating with us before we even arrived. She gave us knowledgeable information regarding daily life, not only real estate guidance. She helped us with schools, accountants, doctors, dentists and restaurants. Any assistance we needed, she gave us accurate information. She was amazing in that she guided us to a perfect house. Suzanne found the difference between finding us a house and finding us a home. She took us by the hand and expertly led us through the buying and financing process without a single issue. Even after the closing, she has maintained contact to ensure that we are well taken care of. She made the experience of buying our home pleasant because for her it was not just the transaction; it was the before, the during and the after. She continues to be a friend to our family long after the closing."
--Joe and Ale, Hingham
"I am extremely grateful to Melinda & Suzanne for their help when searching for my new home. Navigating the frantic Boston real estate market can be a daunting, but Melinda and Suzanne were always a reassuring and knowledgeable resource. They know everyone and everything about the Boston real estate market and their enthusiasm, dedication, and prompt communication made them a pleasure to work with. I always felt that they put my best interests first and I will recommend them to my family and friends in the future."
--Russell, E. Springfield Street, South End
"Melinda and Suzanne were an amazing team, and were the perfect partners for us in selling our home. Their market knowledge, professionalism, and strong judgement gave us confidence throughout the entire selling process and resulted in an outcome that exceeded all expectations."
--Bob and Sarina, Rutland Street, South End
"We had the pleasure of working with Melinda on our purchase in the Boston market. She is extremely knowledgeable and a pleasure to work with. We had no idea about the market, but once we selected a house we gave Melinda some guidelines in the negotiations and she was able to purchase the property under the budget we gave her. We were shocked by this because it would have been easy for her to just go to our max and buy the home. That's when we knew we were dealing with the right realtor. We were ecstatic with the purchase price and truly enjoyed the buying process.
Three years later we had to leave Boston and the first call we made was to Melinda and Suzanne. They met with us and gave us an honest assessment of our property, its limitations and marketability. They had a comprehensive pricing strategy for the property that made sense as it related to the comparable homes in the Boston market. The marketing of the house was first class. We were totally impressed with the professional manner that they presented the house to the market in a prompt manner via online and printed publications. The home sold within 30 days at list price. After the sale closed, they continued to help us with several items which were not their responsibility and we truly appreciated their dedication and commitment to ensuring our sale and move went as planned. Melinda and Suzanne are two dedicated hard working professionals that we would recommend to anyone on the buy or sell side."
-- Joe and Susie Roberts, Scottsdale, AZ