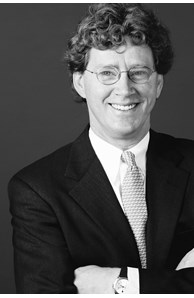 Assistant Manager
Phone
Office

Cohasset

1 Stagecoach Way, Cohasset, MA 02025
We are growing our Office, searching for Talented, Driven, Coachable Indivduals interested in Building a Highly Profitable real estate business
More about Davenport Crocker
Isn't it about time to make a change?


Are you tired of waiting for Real Estate Success to find you? Are you thinking about giving up and can't wait any longer with no accountability, no business tools, no hands on technology training, no hope of improvement? If this sounds familiar, you're who we're looking for and can't wait to meet.
Come join us for a complimentary business planning session, join us for one of our weekly inspirational sales meetings, or join us for one of the in-office coaching and business development sessions offered twice a week...our agents are focused on building their real estate practices and you should be too!
Let's Make This Simple


You don't have to search very far to be inundated with real estate overload and claims of technology solutions that make real estate success a snap...social media solutions...website solutions...mobile app solutions..."cutting edge" marketing solutions...but does this really sound true? Of course not!
Real Estate Success comes from hard work and we support our agents, providing 90 day plans for getting you the success you desire and the support to help build the strongest real estate skills and practice possible. Nothings more important than helping deliver results for your efforts and our proven track record will work for you as well.
We coach and provide our agents with the following:
Extensive in-office administrative support and services
Careful time and choice management keeping a family first focus
Accountability, business planning and monthly goal tracking
Proven success paths to grow your business
Hands on, in-office technology classes helping you know "how & why" behind the latest updates
#1 Marketshare, you're part of the most successful, most productive team in our town, the South Shore and the State
Advanced level coaching, motivation and inspiration
Extensive and most complete education library in the industry
An office culture of competitive, respectful, and encouraging agents
The power and efficacy of ME, a non-competing manager driven to your success every day!
Who Are You Surrounding Yourself With?


Surround yourself with some of the highest producing, most successful real estate agents on the South Shore. You deserve to be part of the best, you deserve the success you earn. Our offices Energy and Enthusiasm are contagious...join us!
If you're looking to work for a real estate office with ultra high energy, amazing support, coaching focused on your success and excellent office events then join us!
We look forward to your success, let's get started today.
Refer. Recruit. Reward.


What if you could earn tens of thousands of dollars in referral fee commission – just by talking to your friends? It's that simple with the NRT Sales Associate Referral Rewards program when you identify and recruit new Independent Sales Associates to associate with the company. For more information, visit NRTRewards.com or contact me today. Real estate agents associated with Coldwell Banker Residential Brokerage are independent contractor sales associates and are not employees.