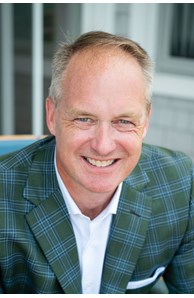 Sales Associate
Email

Lansing.Palmer@NEMoves.com

Phone
Office

Cohasset

1 Stagecoach Way, Cohasset, MA 02025
Providing residential opportunities, solutions and information about Cohasset and other Massachusetts communities.
Awards

International Sterling Society
Designations
Certified Buyers Representative (CBR), Certified Sales Professional (CSP), National Association of Realtors (NAR), Senior Real Estate Specialist (SRES)
More about Lansing Palmer
Areas Of Expertise


Single Family Homes: Buying Selling
Condos: Buying Selling
Rentals: Short and Long Term
Digital Social Marketing
Education Certification


Full-Time Licensed Real Estate Professional
National Association Of Realtors - Member
Massachusetts Association Of Realtors - Member
Plymouth South Shore Realtor Association - Member
Communities Served


Cohasset, Hingham, Scituate, Hull, Marshfield other South Shore Communities
Community Involvement


Cohasset Youth Lacrosse Board Of Directors
U12 Lacrosse Coach
U6 Soccer Coach
Cohasset Golf Club Member
Cohasset Yacht Club Member
About Me


As a 20 year resident of Cohasset and an agent who's an expert in Cohasset, Scituate and surrounding South Shore communities, I bring a wealth of knowledge and expertise about buying and selling real estate. It's not the same everywhere so you need someone you can trust for up-to-date information. I am your boots-on-the ground and eager to serve you.
I started my career in television advertising in New York City in 1991 and continued it in Boston in 1996 with Cox Broadcasting and, later, Katz Television Sales. In 2014 I made the leap into digital sales/marketing with Atlanta-based Cardlytics. I joined Coldwell Banker in 2015 and have been leveraging my marketing experience and extensive network of New England contacts to provide outstanding service to both buyers and sellers.
I look forward to the opportunity to help you with all your real estate needs!
What Past Clients Have To Say:
"Working with Lansing Palmer and Coldwell Banker worked to our advantage and we would highly recommend him to anyone looking to buy or sell. Not only did he take 100% ownership of our situation but he also ensured that we had access to all of Coldwell Banker's resources. When we began the process we met with Lansing and explained to him the complicated nature of our transaction to sell and buy in town in a very short period of time. Lansing carefully explained to us the market dynamics and the importance of finding the right price to sell that would maximize the home's value but would also get it sold in under two months. On the purchase side, Lansing did a great job representing our interests and we couldn't be happier with our new home. Overall, we were very impressed and grateful for the hard work, time and effort that Lansing assigned to us and our family. "
  -John & Beth - Cohasset, Client
"I can't say enough nice things about Lansing! Lansing guided us through the challenging process of purchasing our first home and we couldn't be more thankful. His professionalism and attention to detail allowed the whole purchase to go smoothly. We highly recommend Lansing for any real estate needs!"
  -Mark & Jo, Client
"Lansing was professional,responsible and made the transaction painless. He covered all details and followed up timely as promised."
  -Judy T. - Cohasset, Client
"Lansing took the time to understand our wants and needs, and was patient and professional in keeping us informed on the market, particularly when the inventory was not well aligned with our requirements. In addition, he was helpful in providing insights and recommendations to help my family settle into the community. Lansing was very professional and helpful in guiding us through an at times stressful process. We would recommend him to others. "
  -David - Cohasset, Client
"It took away a lot of the stress of the selling process knowing how trustworthy and committed Lansing is. And we sold our house immediately and all went perfectly!"
  -Michelle, Client
"Buying a new home, in the very best of times and under the best of circumstances, is a stressful experience. This is especially true when you are purchasing a home from afar and have to rely on your agent to help with every aspect. We live in South Carolina and were purchasing a home in Hingham, Ma. We were extremely lucky to have had Lansing Palmer as our agent for this process. Lansing helped guide us through every step of buying this home. His knowledge of the market and his ability to communicate each and every step of the home buying maze helped us navigate this maze with as little stress and worry as was possible. Lansing was in constant communication with us. He responded to every request and concern that we had during the month that it took for us to find the house that met our needs, negotiate the price and to finally close. Coldwell Banker has a fine agent working for them and we were luck to have chosen him as our agent-of-record. Thank you Lansing!"
  -Larry & Cindy - Mount Pleasant, South Caroline, Client
"Lansing Palmer was very thorough during the whole process. He jumped in to help whenever he saw it was needed, always looking to reach the closing date."
  -Meg - Cohasset, Client
"As first-time sellers, my husband and I were anxious about the sales process and preparing our home for market. Lansing was a tremendous resource for us; his professionalism and experience in the industry as well as his ability to provide detailed market research on homes in our price point was invaluable. He was always a step ahead of the process and handled all of the details for us. As a father himself, Lansing knows what it's like to keep a house show-ready with small children and was able to work around our hectic schedule. We cannot recommend him enough--he even provided boxes when it was time to pack! "
  -Erin, Client
"Lansing is an excellent agent to work with. He helped us through the highs and lows of searching for a first home during the Covid pandemic. He was extremely helpful, keeping us appraised of new offerings as soon as they came on the market, offering valuable insights into different locations and home features, and jumping on board as we expanded our search into additional towns. At a time when homes were going for tens of thousands over asking, Lansing helped us secure our first home significantly under asking price! Lansing ensured that what should have been a stressful process was very enjoyable and we are so grateful. I highly recommend working with him!"
  -Caroline & Mikey - Hopkinton, Client
"Lansing is a true professional and great to work with."
  -JH - Cohasset, Client
"I've known Lansing for a few years but this was the first time we had "worked" together. As a novice in the real estate space, I appreciated his patience and support throughout the process."
  -Dotty Myers, Client
"Highly recommend Lansing as your realtor. My wife and I used Lansing as our listing agent when we were ready to sell our home. He came over to our house 3 months prior to when we were looking to sell and came up with a game plan on how the market is looking and based on current sales came up with a price to sell. We worked out a schedule on how to get our home ready before our listing date. As it got closer he did a great job checking in and answering any questions. When it was time for the open house he advertised and marketed the home exactly as discussed. Once we got our offer he walked us thru accepting the offer and the closing process. We closed our home in less than 2 months and did an exceptional job. Always available by text phone call or email and would reach out anytime there was a question or issue. We never wondered what was going on during the process because Lansing always updated us accordingly. Could not have asked for a better experience or a better agent."
  -Matt & Charlotte - Cohasset, Client