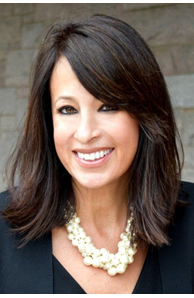 Sales Associate
Email

Stephanie.Weinstein@NEMoves.com

Phone
Office

Easton

159 Belmont St, South Easton, MA 02375-1901
More about Stephanie Weinstein
Realtor Representing Buyers and Sellers
Consistently Strong Negotiator
Innovative Marketing Techniques
Value Range Pricing 'Expert'
Effective Communication Skills
Top Agent Recognition Year After Year
Experience:
Single Family Homes
Investments
New Construction
Land
I am your full-time, full service realtor providing buyer & seller representation. I work individually with each of my clients to determine their real estate needs, their price range, to review potential properties & provide the best market data to ensure a "Good Decision-making" process.
When working with sellers, "I'M IN IT TO SELL IT!" I hire a staging consultant, an expert photographer and individually tailor marketing campaigns. I establish a HIGHLY VISIBLE INTERNET PRESENCE for each listing, tapping into web applications used by various and specific segments of the buyer audience, since 90% of consumers shop for a house ON-LINE! But I think my 'claim to fame' is my PRICING STRATEGY. I consider myself an expert in Value Range Pricing, a specific pricing strategy that brings in a much bigger buyer pool than traditional pricing. My success rate in selling homes for OVER the price list phenomenal!
I will be there every step of the way in your contract negotiations. I pledge to negotiate the best terms possible, and will assist you in making the sometimes difficult decisions necessary in real estate transactions. I AM, and will be, your BEST ADVOCATE!
I have helped my sellers and buyers in so many south shore towns! To name a few: Sharon, Easton, Foxboro, Mansfield, Stoughton, Wrentham, Norfolk, Quincy, Milton, Randolph, East Bridgewater, Bridgewater, West Bridgewater, Raynham, Taunton, Abington, Franklin..I know I am missing a few!
If you are interested in speaking with me about selling or buying, (even if you are not going to be ready for another year,) please reach out!
Direct: 508-816-8554
Stephanie.weinstein@nemoves.com
References
Karen McAuley- Buyer- Stephanie has been an outstanding realtor. She couldn't have been more helpful to me as a first time home buyer. She has such positive energy and a fun personality that it made this potentially overwhelming process fun!
Gail and Jack McGrail - Sellers Thanks to Stephanie's tireless efforts and constant work ethic and the unrelenting desire to sell every house she can in a small amount of time 47 Acorn Rd is under contract and due to close in the next 2 weeks. May I also add that she sold our home in just 3 short weeks. Unbelievable!!!She is also the most accommodating real estate agent we have ever worked with (and Jack and I have worked with a lot), available to you 24/7 by phone,email,text etc...It has truly been a PLEASURE working with her!
Nina Shatz- BUYER Stephanie Weinstein is more than just a real estate agent- she is a REALtor! Her seemingly endless energy and positive attitude made purchasing a house seem easy. She helped me every step of the way and went out of her way to make sure I had all the "after" purchase details set by the time of close. I cannot think of anyone else I would use after this amazing experience!
Jim and Liz Latini - SELLERS Liz and I would like to thank you for all your help in selling our house. The fact that you were able to get our house listed and sold for much more than we were told we could and also for dealing with ALL the issues that came up. I would also like to point out all your help once we relocated to Florida as we could not have done this without you. There are many realtors out there selling houses but, you are one of a kind with all your knowledge of the process, the market and going above and beyond in helping us. Thanks so much!
Referrals


Dan Sheehan, Chief operating Officer, Modell's Sporting Goods - BUYER I am writing you to provide you feedback on Stephanie Weinstein's performance as our "Buyer Realtor". Stephanie did an excellent job on the following:
Understanding our home requirements, location, size, what you want to pay, etc…, Provided us with many options per our price point, Organized and scheduled all showings (no matter how many times we want to view a home!)
Once we found our home, Stephanie worked on all the negotiations, was present for all discussions and provided great feedback per our decision making, Assisted on inspection and follow up repairs by seller, Made the Purchase and Sale very easy, Assisted in getting us financing, Was there to make sure all was coordinated, And was there during the closing to wrap up all the little details.·
Great support! Jeannine and I were very happy with her follow up, communications and coordination skills. You have my vote if we look to buy or sell any real estate in the future. Thank you Stephanie!
Fatima and Helder Ramos-BUYERS Stephanie was amazing in working with us. We were first time home buyers and were quite anxious throughout the process. She was very calming and helped ease our anxiety. She was available, knowledgable, and willing to answer our numerous questions. She was a pleasure to work with and I would reccommend her to anyone looking for a new place to call home.