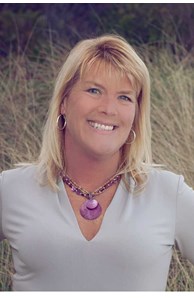 Sales Associate
Email
Phone
Office

Gloucester

85 Eastern Ave, Gloucester, MA 01930-1869
Lisa Ramos Realtor
More about Lisa Ramos
Lisa Ramos joined Coldwell Banker after already having been a consistent residential and commercial top sales producer in the area for a number of years. She has experience with buyers and sellers in all area of real estate; single and multi family, condo, luxury, commercial and leases.
Lisa is well known for her keen business and marketing sense and ability to pinpoint home values via her love of statistics. Everyone who meets her can see that her outgoing personality, drive to succeed in business, dedication to community, and ability to seamlessly guide clients through each transaction are only portions of what make her the agent you should be hiring.
Lisa is a fifth generation native of the area and currently serves as President of the magnolia Historical Society. Although she sells homes all over the place, she considers herself the "Magnolia Neighborhood Expert". Her knowledge of the are is evident in the book she authored, "Magnolia- A Brief History. "for which she was given the Gloucester Historical Commissions Cultural Award. Lisa received her Bachelor Degree in Business Administration and Marketing from Endicott College. She has been successfully self employed since 1992. She is also affiliated with Gloucester Baseball, Magnolia Library Center, GHS Football, Mass Mudders, Magnolia Bike Club, American Massage Therapy Association, Trustees of Reservations, and the American Association of State and Local History.
When she is not busy working, Lisa always enjoys sports and outdoor activities with her husband, 2 sons and her dog.