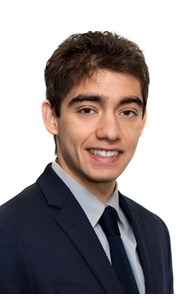 Sales Associate
Email
Phone
Team
Office

Newton

1261 Centre St, Newton, MA 02459-1535
Awards

International Sterling Society Team
Designations
National Association of Realtors (NAR)
More about Cyrus Vaghar
Website:
Please visit our real estate website TheVagharTeam.com and see why we are ranked as some of the top real estate agents in Newton, MA.
Experience:
I have been around real estate my entire life. I received my real estate license in my final year of college and joined the Vaghar Team upon graduation.
I have helped clients – many of them first time buyers – purchase properties in Greater Boston. I have brought a successful streamlined dimension to the Team's online marketing of homes. I am also a licensed notary in Massachusetts.
About The Vaghar Team
The Vaghar Team is one of the most prolific real estate groups currently active in the Newton market.
We have an in-depth and up-to-date knowledge of the market, keep current with local ordinances, and engage with a network of top builders and professionals in the area to facilitate every transaction.
We use cutting-edge analytical tools to help sellers achieve the best sale price for their homes.
We offer sellers a FREE comparative market analysis (CMA) that will help determine the value of their home, and provide every home with a customized marketing plan.
If you are a seller who owns a multi-million dollar estate that will appeal to a celebrity buyer, or a townhouse that will interest first-time buyers or anything in between, the Vaghar Team will be with you every step of the way in marketing and selling you home.
If you are a buyer, whether buying a first home, upgrading or downsizing, you can trust us to help you purchase your dream home for the best possible price in this competitive market.