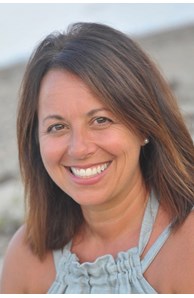 Sales Associate
Email

Karen.Mullen@NEMoves.com

Phone
Office

Scituate

4 Brook St, Scituate, MA 02066-1331
"Karen is in a word - amazing..." Scroll down to see what else Karen's clients are saying.
Connect with Karen
Awards

International President's Elite
More about Karen Mullen

"Karen is in a word - amazing! When looking for our dream home we chose Karen as our realtor. She really listened to what we wanted in a new home and was thoughtful about her approach to showing us homes. She was always responsive, had all the answers to questions we had about towns, schools, features etc. My favorite thing about working with Karen is her phenomenal personality. She is so warm and friendly and just fun to work with. Buying a house can be stressful but Karen made it so easy for us as buyers. In the end, she found us our dream home and we couldn't be happier. I would highly recommend her to anyone looking to buy or sell on the South Shore. Not only will you find a professional with integrity, credibility and trust you'll also find you gain a new friend and someone to welcome you to town. Karen is the best!"
"We have been so lucky to work with Karen twice now and she has made the process so easy and works so quickly and efficiently! She is so fun and easy to be around, durning a stressful/exciting time you need that!"
"Great customer service! We could not have been more satisfied with the process. Karen provided excellent guidance, was incredibly flexible and accommodating, and had a deep knowledge of the marketplace. We are tremendously grateful for Karen's guidance and would not hesitate to work with her again or to give her anything but the highest recommendation."
"Karen helped us sell our home within days so we could quckly place an offer on our dream home. Karen was instrumental in knowing the most recent market prices and sold our home competitively and worked closely with us the entire time with a quick phone call or visit away. Karen knew exactly what we were looking for in a new home and quickly found us our dream home and worked closely with us to place a competitive offer on the home. I highly recommend Karen as she did a terrific job in the selling and buying of a new home."
"We had the pleasure of working with Karen Mullen on the purchase of our existing home in Scituate. She is a true professional who cares very much for the clients she serves. As newcomers to the area, she was a wealth of knowledge and continues to be a great new connection within our new community. We absolutely recommend Karen Mullen to anyone buying or selling a home!"
"During a competitive sellers market, Karen helped us purchase exactly right house for my husband and my personality in exactly the right area! Without her negotiation skills, we likely would have not won the bid on the home. Many thanks to Karen for the outstanding job she did!"
To read more reviews from Karen's clients, go to https://www.zillow.com/profile/KarenMullen/
Karen's Personal Background
Karen has been an enthusiastic and dedicated real estate professional for many years. She moved to Scituate afew years ago with her husband and 4 sons. "We immediately fell in love with Scituate. The beauty of the seacoast and quaint town and family atmosphere won us over right away." Karen has partnered Coldwell Banker because of its exceptional reputation as the #1 Real Estate office in the South Shore. Coldwell Banker is committed to constant innovation in the sale and marketing of your home. Karen received her Bachelor of Science in Mass Communications from Boston University, studying both Advertising and English. She prides herself on her knowledge of current market trends, neighborhood information and the ability to utilize that information to meet the needs of buyers and sellers. Karen is very involved in her community, volunteering at local schools and donating her time to various community projects. Karen is a member of the Scituate Harbor Yacht Club. She is also a member of the Multiple Listing Service, National Association of Realtors, MA Association of Realtors and the Plymouth and South Shore Association of Realtors. Karen can be reached at 978.729.0007 or by email at karen.mullen@nemoves.com.