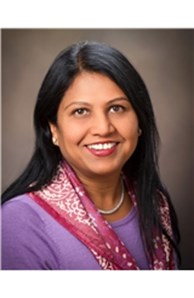 Sales Associate
Email
Phone
Office

Sharon

3 N Main St, Sharon, MA 02067-1240
Choose A Realtor Who Represents You And Gives The Quality Service
More about Sumana Veerabhadrappa
Business Experience


Licensed Realtor with Coldwell Banker Residential Brokerage
Full Time Real Estate Professional- this is my career and passion
Over 17 years of experience working in top American Corporation
Education and Training


Bachelor Of Engineering, University of Mysore, India
Master in Science, Computer Information Systems, Boston University
Massachusetts Real Estate License Holder
Greater Boston Realtor Board (GBRB) member
Massachusetts Association of REALTORS (MAR) Board member
Real Estate Continuing Education
Awards And Designations

Areas of Expertise


Buyer Representation
Seller Representation
Real Estate consultations
New construction
First time buyers
Community Involvement


Member of Coldwell Banker Residential Brokerage Cares
Treasurer for Sharon Middle School PTO (2015)
President of Sharon High School PTSO (2016-2017)
Ex Vice President of Sharon High School (2015-16)
Member of New England Kannada Koota (NEKK)
Member of Indian American Association of Sharon ( IAAS)
Member of Boston University Alumni
Member of National Garden club
Member and sponsor for Children International since 1998
Volunteer member for Perkins School for the Blind.
About Me


Professional Background: I have over 19 years of experience in Marketing/Sales and Quality Assurance/Control/databases/IT in the engineering and financial Industry. I worked at different projects and I traveled extensively and interacted with many cultures and ethnicities. I have a highly professional attitude and thoroughly enjoy working with people. I love to meet new people, and make many friends of different cultures and backgrounds. I place a great deal of emphasis on my reputation.
I have lived in the different Greater Boston area for over 18 years, and Sharon alone for many years. I am very active in the community. I have a child in Sharon School system. I volunteer at their school and classrooms and other community services.
A real estate transaction can be one of the most stressful and rewarding experiences in your life, why not work with someone that can negotiate the best deal on your behalf for selling or buying property. Someone that you can also trust and rely on, Give me a call today, whether you are interested in selling or buying a home, or if you are just looking for a Home Valuation. Let me show you the difference in working with an agent that truly values HARD WORK, HONESTY AND INTEGRITY!
Also whether it is across town or across the country, I can help. I can connect you to real estate experts anywhere in the world.
Call me, I can help.
Client Experience Rating:
Prakash - We had the opportunity to work with Sumana for purchase of our next dream home. We had a very specific long list of needs and right from start, we knew it will be a long road ahead.Sumana carefully listened to all our needs and she understood exactly what we were looking for. She never lost patience with us and always ready to respond.
We were on our next mission to sell our home. Sumana came prepared with detailed project plan, complete information right from the start. Sumana is very knowledgeable about Sharon market. She guided us thru the selling process and worked with us as a team. The selling process went smoothly exactly as per the plan. We could not have asked for much smoother transaction. We were lucky to work with Sumana.

Sumana puts sincere effort, utmost dedication and works tirelessly to get the job done. Sumana is wonderful to work with and someone I can highly recommend as a real estate agent.
Sumana is wonderful to work with and someone I can highly recommend as a real estate agent.
Basu - Sumana was very thoughtful in offering the showing to make sure it meets all our must have's in ideal home and understanding our needs be it is schooling, budget and liking. She is very patient and not pushy for immediate decision. We took our own sweet time to decide and close.

Sumana explained process very beginning, gathered all our information and started sending lot of open house and MLS. Showed up in most of open houses and had follow-up.

When we liked the house and going through inspection, follow-ups, lining up required professionals (bank, attorney, inspections) and be with us in closing and beyond. She also helped us renting my old house.

Perfect Real Estate professional - for busy people who do not have lot of time to spend on searching and researching on their own.
I highly recommend Sumana for others.
Puni - Sumana Veera was excellent to work with personally and professionally.
She has good knowledge about real estate market. She is very patient and understands what her clients are looking for. She is very realistic with her advice. She is very responsive through out buying process and would definetly recommend her to others.
Raj- Sumana Veera is doing a great job in our home search process. She does core to the details of each property based on the buyers requirements and needs. She was a pleasure to work with and I would encourage folks to seek her out as their real estate professional.
Communities I Serve


Sharon, Newton, Needham, Canton, Fox borough, Norwood, Mansfield, Walpole, Hopkinton, Ashland, All South shore to Metro West.