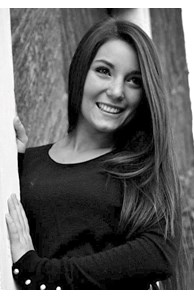 Sales Associate
Email

Emily.Haddad@NEMoves.com

Phone
Office

Westwood

692 High St, Westwood, MA 02090
From my experience working at an architect firm to managing a luxury homes developer I have a broad scope of real estate knowledge I can share with you!
More about Emily Haddad
Why I became a REALTOR®
Growing up in Westwood, Massachusetts I always admired the homes; from the beautifully preserved cottages, to the monster estates. Vacationing in Martha's Vineyard I awed the gingerbread homes; their colors and intricate detailed craftsmanship. Visits to Boston, passing through Dedham, West Roxbury, and Brookline I admired the vast difference from homes street to street. Real Estate is something that always caught my eye. 
Craftsmanship, attention to detail, and presentation were words engraved into me from my father; a specialized mason who always could take a landscape and transform it into a piece of art. He saw the potential in every job he did and therefor taught me to imagine beyond surface level. Because of this I have the ability to see value and potential in anything.
Already having had my feet wet growing up around architectural plans I started working for N.E.M.D. architects, inc. There, again I saw spaces transform before my eyes. From working with interior designers to engineers to building departments I was apart of all the action. I learned about the process, time and resources it took to turn a parking lot into a Hospital e.g.
I then expanded my knowledge of real estate while working for Able Realty Inc., a local luxury homes developer. Here I was the liaison between engineers, contractors, building inspectors and architects for the development of 3-5 houses/year. I also worked with the realtors and buyers of these properties; assisting in walk through and had day to day contact with buyers for their input when there was still time for change in design. My position allowed me to work with all the people it takes to build and buy a new home but also manage, upkeep, renovate or even see the potential of subdividing an existing. 
I became a REALTOR® because real estate is my passion. I have the ability to see value and potential in anything and I have the knowledge of designing and constructing old and new properties. My experience with masonry/landscaping, architecture, and construction combined with my knowledge of the market and real estate has turned my passion into a career. I am a REALTOR® because it doesn't feel like a job when I can help others just by sharing what I already know. I am constantly stimulated by the excitement of meeting new people, exploring new homes and using my creative imagination to sell and inspire buyers.